Frida Kahlo (1907–1954) is considered one of the most significant artists of the twentieth century. Her body of work, consisting of some 250 paintings and drawings, is at once intensely personal and universal in scope, and relies heavily on the natural world.
The exhibition "Frida Kahlo's Garden", presented by Ella Sharp Museum in partnership with Jackson School of the Arts, transports visitors to Kahlo's garden to experience her world of inspiration as she did.
Visitors will explore:
Iconic Photographs of the artist and her home and garden
Reproductions of several of her paintings
Information about native Mexican plants that were grown in her garden
A dress from the Mexican state of Oaxaca where Kahlo sourced many of her dresses
Examples of folk art collected by Kahlo and Rivera
Mexican culture, including traditional festivities, food and drink, and agricultural practices
Exhibit Details:
Host Organization: Ella Sharp Museum and Jackson School of the Arts
Exhibit Location: Ella Sharp Museum
Runs: January 28, 2021 – March 16, 2021
* Open to public through March 14 *
Museum Admission:
Adults: $5
Children: $3
Museum Members and Children Under 5: Free
Gallery Hours: Wednesday – Saturday, 10 a.m. – 5 p.m., Sundays 12 – 5 p.m. *Wednesday – Saturday: Closed 12 pm to 12:30 pm for cleaning* Learn about our latest COVID-19 updates and "Steps to a safe and healthy visit" HERE.
Admission includes access to the Jackson History Gallery, Jackson & the Roaring 20s exhibit, Barns: Preserving Agricultural Heritage exhibit, Andrews Wildlife Gallery, and the Never Enough Time Gallery.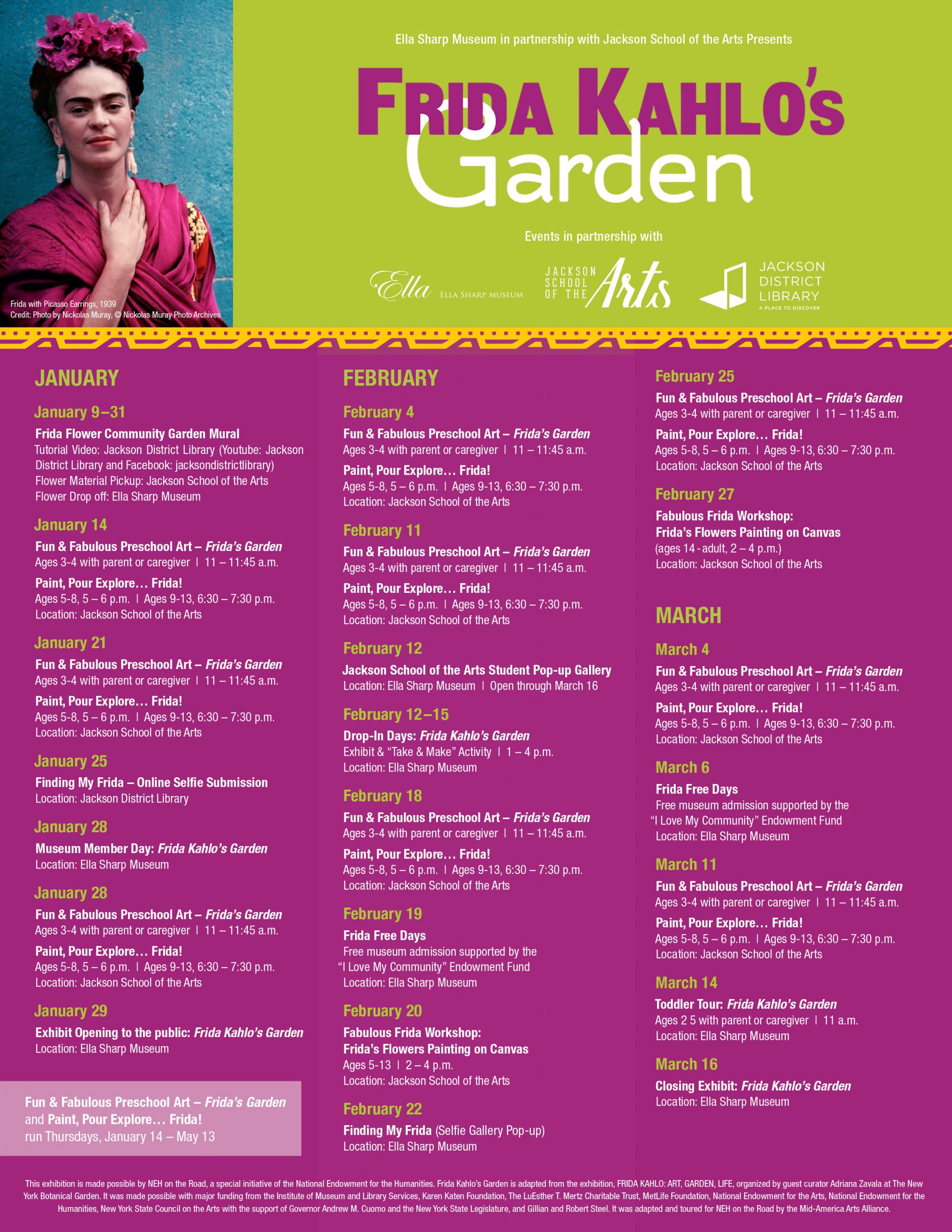 Exhibit Presented in Partnership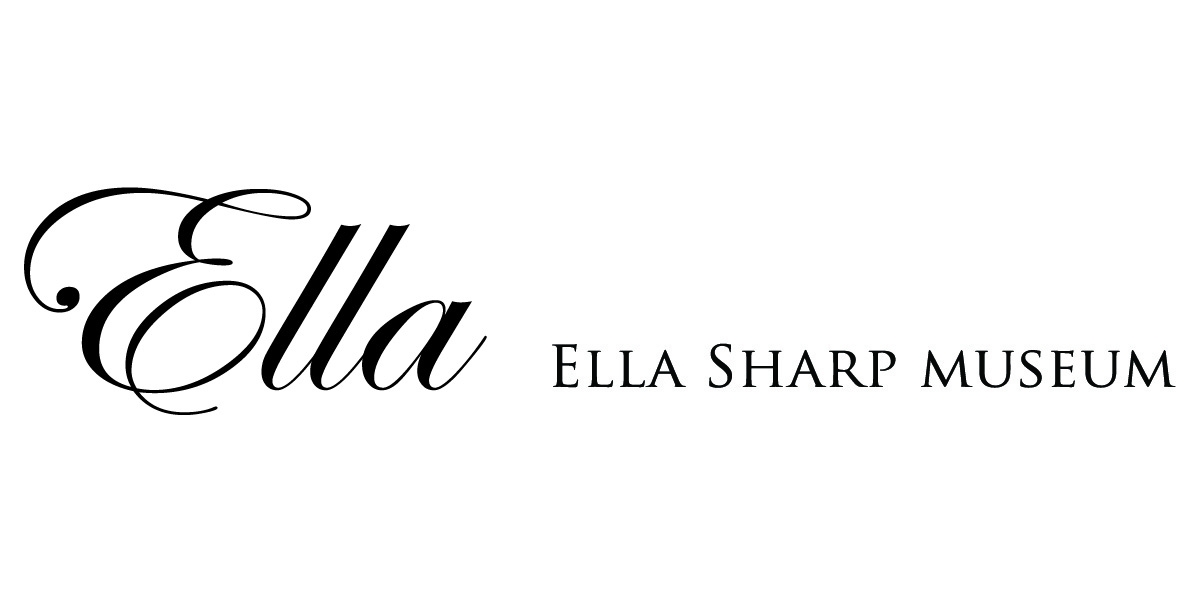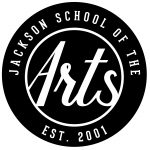 This exhibition is made possible by NEH on the Road, a special initiative of the National Endowment for the Humanities. Frida Kahlo's Garden is adapted from the exhibition, FRIDA KAHLO: ART, GARDEN, LIFE, organized by guest curator Adriana Zavala at The New York Botanical Garden. It was made possible with major funding from the Institute of Museum and Library Services, Karen Katen Foundation, The LuEsther T. Mertz Charitable Trust, MetLife Foundation, National Endowment for the Arts, National Endowment for the Humanities, New York State Council on the Arts with the support of Governor Andrew M. Cuomo and the New York State Legislature, and Gillian and Robert Steel. It was adapted and toured for NEH on the Road by the Mid-America Arts Alliance.