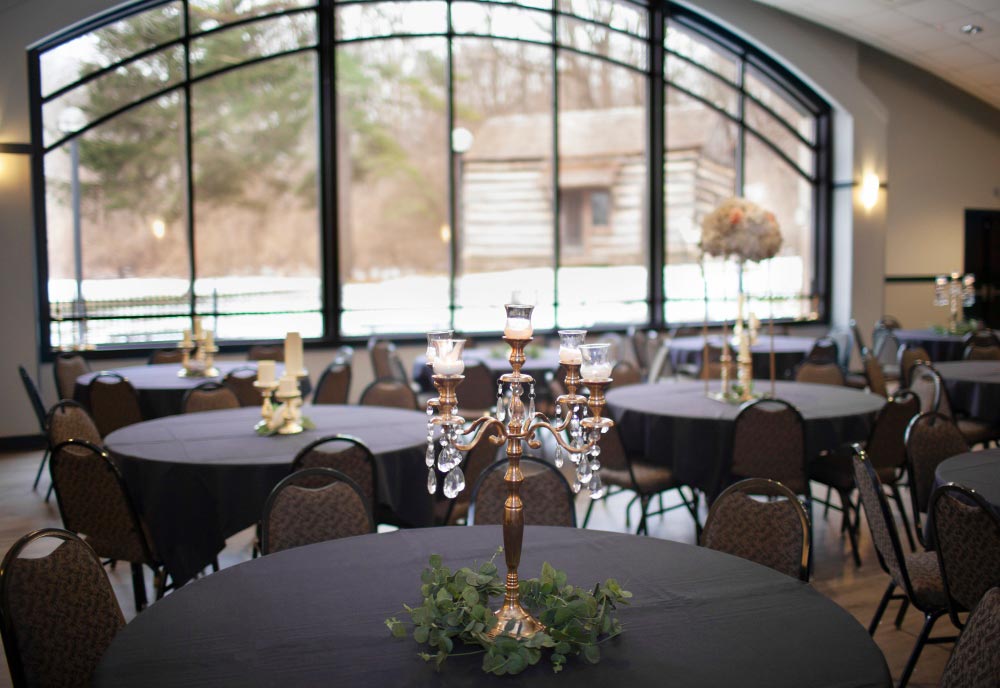 Grand Community Room
The Grand Community Room is the perfect place for your large gathering. This 2,300-square-foot room features an arched window that overlooks the scenic patio and classic log cabin built in 1864. With the use of the outdoor patio, nearby catering kitchen and 300-square-foot stage, this space can accommodate a wide variety of events and seating options.
Get in touch with us
For more information on the Community Room or to schedule an appointment to view the space, please contact us at 517-787-2320 or eventcoordinator@ellasharp.org.