Postponed Until Saturday, June 12, 2021
The Ella Sharp Museum is announcing the postponement of the 2020 Art, Beer, and Wine Festival presented by County National Bank to June 12, 2021. Please know the staff, Board of Directors, volunteers, and sponsors of the Ella have worked hard behind the scenes to make Art, Beer and Wine 2020 Festival a reality. However, in light of the current situation we are facing, and with our commitment to provide a safe and fun experience for all guests, staff, sponsors, and volunteers, we can not hold the 2020 Festival. The Art, Beer, and Wine Festival has grown to over 5000 attendees, plus hundreds of volunteers, sponsors, staff, and vendors. The Ella Sharp Museum would like to thank County National Bank for their continued support, along with our many other sponsors, vendors, volunteers as we look ahead and start planning on an amazing event in 2021.
Guests or Vendors who have paid for tickets or booths, please contact artbeerwinefestival@gmail.com.
The Ella Sharp Museum presents the 16th Annual Art, Beer & Wine Festival presented by County National Bank! The museum plans to host over 40 local wineries / breweries / cider mills / distilleries, 50+ artists, 15 food vendors, and nearly 6,000 guests! Festival goers will enjoy live music and artist booths nestled on the grounds of the Ella Sharp Museum and within the courtyard of the museum's historic Hillside Farm Lane.
The Art, Beer & Wine Festival, the museum's signature event, showcases the many talented artists, musicians, wineries, breweries and local businesses available here in Michigan. All proceeds from the festival (including bottle wine and beer sales) benefit Museum programming.
Artist Registration & Musician Slots are now closed.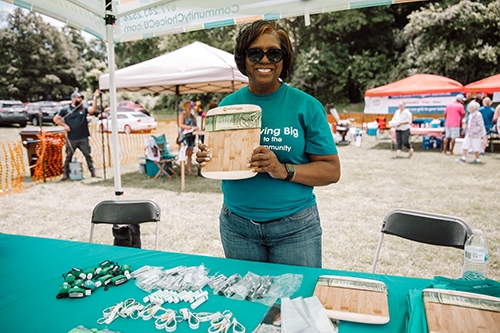 Interested in partnering with the festival as a community sponsor?
Contact Valerie Herr, Deputy Director of Ella Sharp Museum, at valh@ellasharp.org.
Interested in volunteering at the event?
Volunteers can help in a variety of ways: from helping with pre-festival event details to day of volunteer tasks. We've got something for everyone! Volunteer registration is now open using the button below. Questions? Email our Volunteer coordinator at membership@ellasharp.org