Frida Kahlo (1907–1954) is considered one of the most significant artists of the twentieth century. Her body of work, consisting of some 250 paintings and drawings, is at once intensely personal and universal in scope, and relies heavily on the natural world.
The exhibition "Frida Kahlo's Garden", presented by Ella Sharp Museum in partnership with Jackson School of the Arts, transports visitors to Kahlo's garden to experience her world of inspiration as she did.
4 Feb 11:32 am

Clay Classroom Updates During our down time in 2020, our clay studio received a few updates and...
The Ella Sharp Museum is an active member of the Museums For All program. Through Museums for All, those receiving food assistance (SNAP benefits) can gain free admission to the Ella Sharp Museum. Museums for All helps expand access to museums and also raise public awareness about how museums in the U.S. are reaching their entire communities. More than 500 institutions participate in the initiative, including art museums, children's museums, science centers, botanical gardens, zoos, history museums, and more. Participating museums are located nationwide, representing 48 states.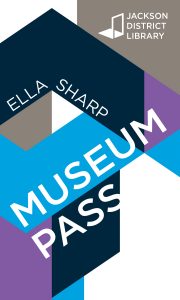 NEW! ELLA SHARP MUSEUM PASS now available through the Jackson District Library.
RULES This pass allows for up to three adults and all children younger than 18 from one household to access the Ella Sharp Museum galleries and house tours free of charge. Patrons are allowed to check out a pass for one week from Jackson District Library, without renewals. Return this pass to the Jackson District Library.