Let It Snow
December 1-16
Tuesday – Saturday at 3:00pm and Saturday at Noon
"It's beginning to look a lot like Christmas" with "Let it Snow," a festive light show that brings holiday cheer through a delightful blend of classic tunes. The lineup features iconic artists spanning genres, from the smooth sounds of Frank Sinatra to the rock and roll rhythms of Chuck Berry. Burl Ives and Brenda Lee add their timeless contributions to the mix, creating a musical journey through the decades.

December 18-23 & 26-30
Our annual Holiday Light Show is back! This year we are celebrating the holidays with our Cosmic Christmas light show, produced by the Longway Planetarium. This is a must not miss event for anyone looking for some holiday fun! Come on out and sing along with us in the Hurst Planetarium!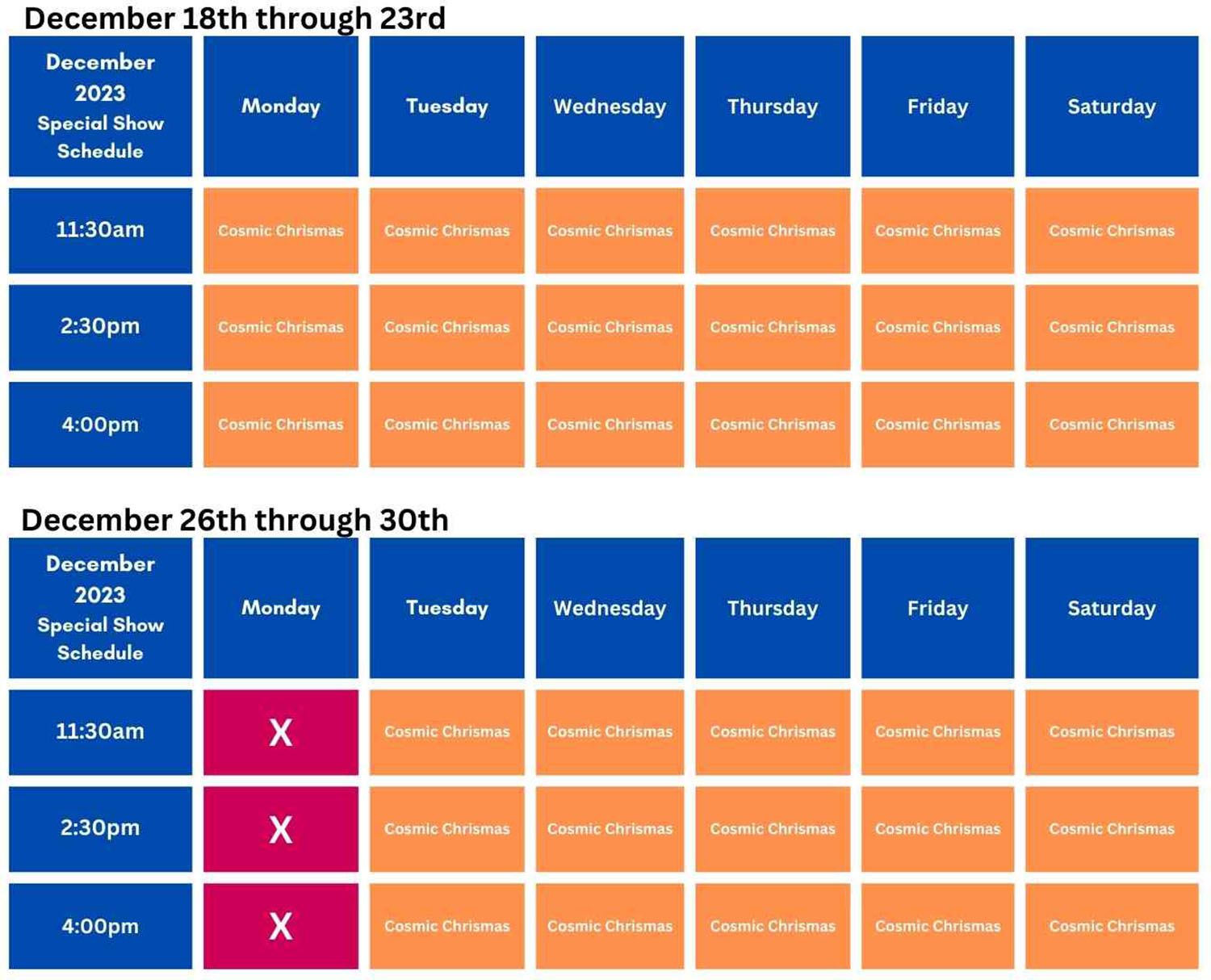 In-Person Private Shows
Date & Time By Request
Look no further for a unique personalized experience through time and space. The Hurst Planetarium is available for private shows for your family, friends, club or classroom. We can show you the night sky from any place and time on Earth, travel throughout the solar system, or visit the edge of the observable universe! A Hurst Planetarium show is perfect for a one-of-a-kind family event, classroom program, special date night, anniversary gift, and more!
Reservations for Private Shows must be made 2 weeks in advance.
Private Show availability varies based on our Public Show schedule and other special events.
The latest start time for a Private Show is 6:00 pm.
E-mail us at AllyR@ellasharp.org for details, availability and pricing.