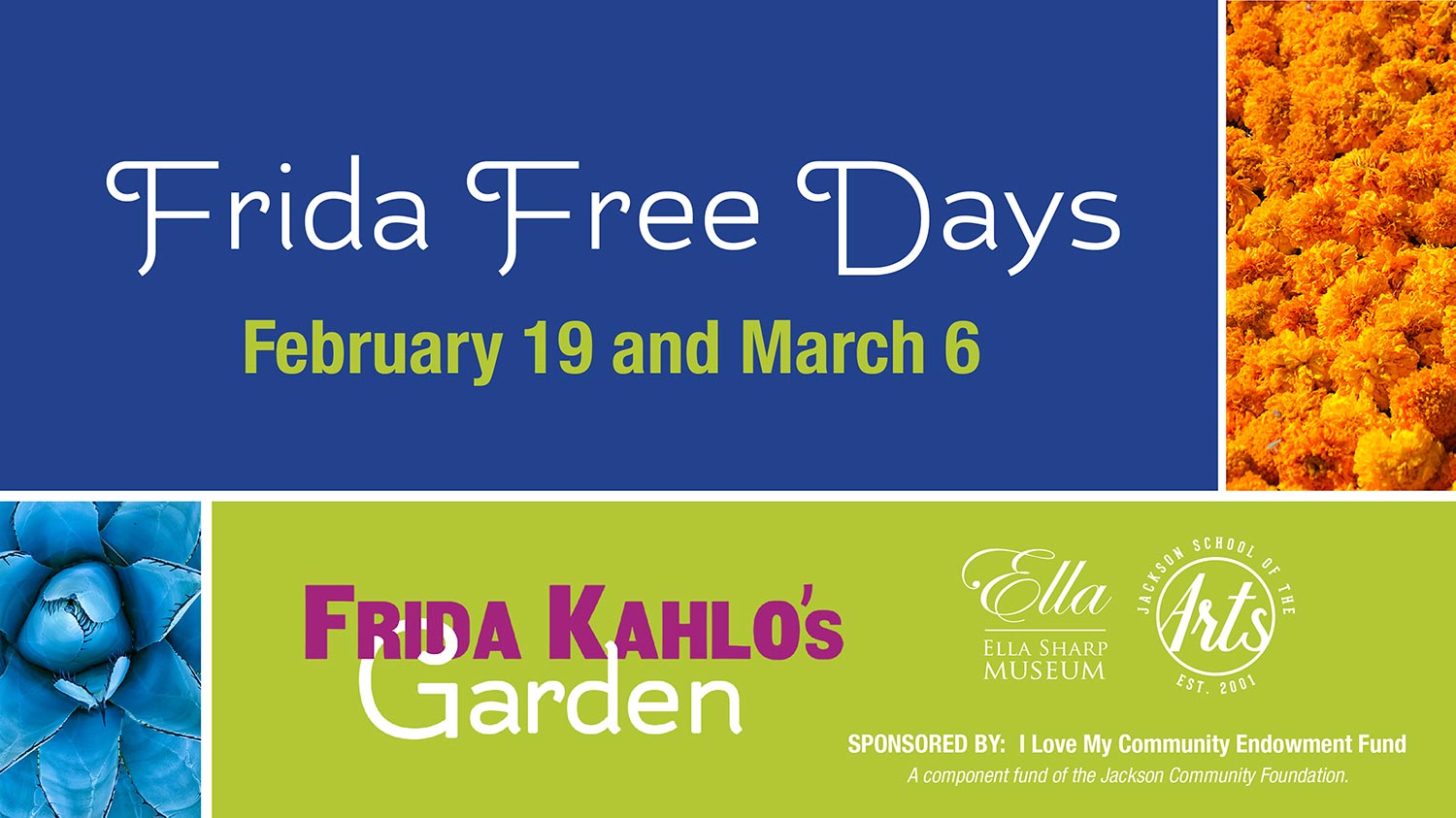 Friday Free Days
Thanks to support from I Love My Community Endowment Fund a component fund of the Jackson Community Foundation we are able to offer FREE admission to the Frida Kahlo Exhibit. This exhibit is a partnership between Ella Sharp Museum and Jackson School of the Arts.
Frida Kahlo's Garden is adapted from the exhibition, FRIDA KAHLO: ART, GARDEN, LIFE, organized by guest curator Adriana Zavala at The New York Botanical Garden. It was made possible with major funding from the Institute of Museum and Library Services, Karen Katen Foundation, The LuEsther T. Mertz Charitable Trust, MetLife Foundation, National Endowment for the Arts, National Endowment for the Humanities, New York State Council on the Arts with the support of Governor Andrew M. Cuomo and the New York State Legislature, and Gillian and Robert Steel. It was adapted and toured for NEH on the Road by the Mid-America Arts Alliance.
Price: FREE
Dates: February 19 and March 6 from 10 a.m. – 5 p.m.