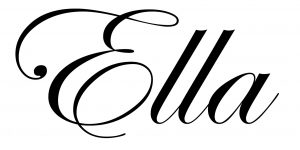 Reduced Hours of Operation
3225 Fourth Street, Jackson, MI – July 31, 2020 – Due to the ongoing COVID-19 pandemic and in order to be fiscally responsible during these trying times, Ella Sharp Museum has made the difficult decision to reduce hours of operation. Employees of Ella sharp Museum will be furloughed or see reduced hours and salaried staff have taken a pay reduction for the remainder of 2020.
Beginning Sunday, August 2, Ella Sharp Museum will be closed every Monday and Tuesday while remaining open Wednesday through Saturday, 10 a.m. to 5 p.m., closed every day from 12 p.m. to 12:30 p.m. for cleaning and on Sundays, open from 12 p.m. to 5 p.m. with cleaning done before doors open. Collection tours and house tours will remain closed.
Due to operation changes, the museum has also made the difficult decision to cancel the remaining 2020 Patio Parties.
The museum is confident these measures will not impact the steps to a safe and healthy visit to Ella Sharp Museum.
The museum will continue to offer programming and new exhibits. For the most recent updates on public events, classes, and exhibits, please visit ellasharpmuseum.org.
Thank you for your continued support. Ella Sharp Museum greatly appreciates your cooperation and understanding of the museum's decision. These efforts are to ensure the longevity of Ella Sharp Museum.
About Ella Sharp Museum
The Ella Sharp Museum, founded in 1965, offers programs, exhibits, and experiences preserving community history, advancing art appreciation, and connecting children with science. Our 6-acre campus includes the Hadwin Center with exhibit galleries, program spaces, rental facilities, and offices; the Merriman Sharp farmhouse, a one-room schoolhouse, a log cabin, barn and the Hurst Planetarium. Our mission focuses on providing opportunities to connect our community with history and the arts.
For more information, please contact Val Herr at 517-787-2320 or email valh@ellasharp.org.