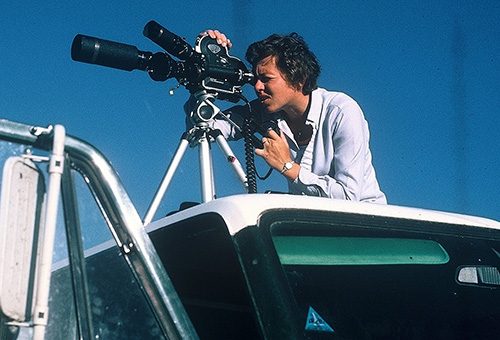 The Living Wilderness: The Story of Berlet Films
Walter and Myrna Berlet shared an interest in two things, each other, and teaching wildlife conservation through film.
The pair's strong teamwork and passion for teaching about the natural world led to the creation of Berlet Film and Video, an academic wildlife film company based in Jackson MI.
The company lasted for 28 years, impacting children and adults, in classrooms, on television and at special presentations throughout the United States and world. The Berlets achievements are a reminder of what teamwork and passion can create.
The Ella Sharp Museum accepted objects and archival material from Berlet films into its permanent collection in 2008 and in 2018, the Department of Curatorial Affairs began creating an exhibition to share with the Ella community. We hope that you find inspiration in Berlet's commitment to their community and the environment.