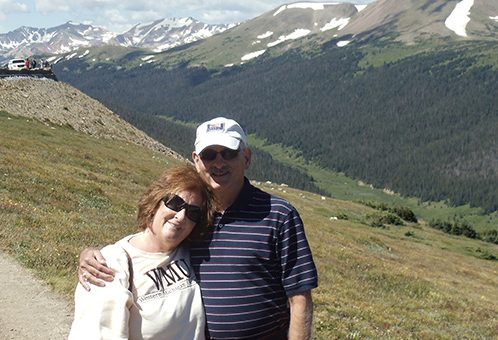 Meet Doug and Diane Liechty
Doug and Diane have been married since 1985, live on Farwell Lake, have 2 amazing children and love to travel. They have sponsored 14 exchange students from Germany, Sweden, Thailand, South Korea, Croatia, and Brazil.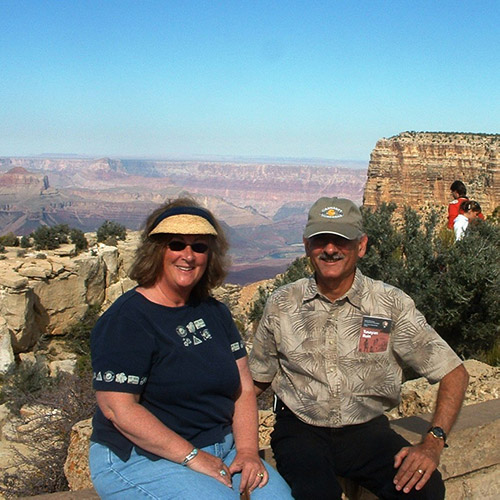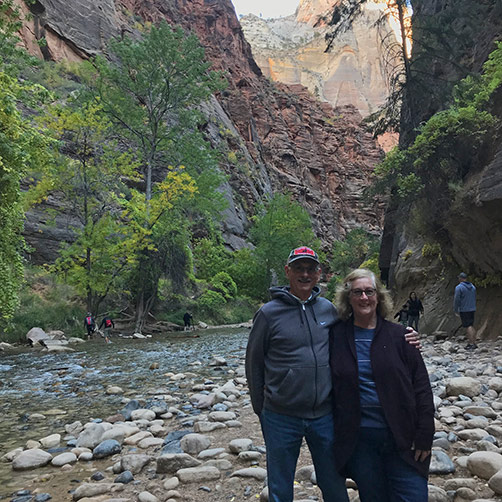 What work do you do or did you previously do?
Doug is a graduate of Tri-State College (now Trine University) 1973 with BS in Civil Engineering. He moved to Jackson in 1974. He worked at Gilbert Commonwealth as a Civil Engineer for 11 years and worked at General Motors, (now Inteva) in Adrian, MI as a Manufacturing Engineer for 30 years and retired in 1985.
Diane Lifetime Jackson area resident and graduated from MSU in 1969 with a BA in Education. In 1973 she graduated from Western Michigan University with a MA in Counseling. Diane worked at Davis Middle School in Hillsdale, MI, as the girls Guidance Counselor/teacher for 30 years. She taught Michigan History and Psychology at Hillsdale High School and retired in 2004. For ten years she was also the Foreign Exchange Student Counselor and is a Hanover Township Election worker.
What drew you to volunteer with Ella Sharp Museum?
Doug and Diane first volunteered for ESM in 2012 for Art, Beer and Wine. They were recruited by their son Kyle who was the Director of ABW, (ESM thanks you Kyle for bringing your amazing parents into our family). Over the years they have volunteered for other events including Sugar And Shearing Festival, Easter Egg Hunt, Winter Festival, Fall Harvest Festival, events during the Civil War Muster, Planetarium events and exhibits. Diane volunteers as a Docent teacher in the Ells Sharp schools and Doug has turned into "Popcorn Charlie".
What's your best memory of ESM?
Doug and Diane love being involved in their community and seeing the excitement of young people experiencing activities at Ella Sharp. They love interacting with people at events as well.
Tell us about your kids
Their son Kyle and his wife Kristie live in Jackson and have two kids, Nolan 7 andEmelia 3. Their daughter Shanua and her husband David live in Elmhurst, IL and have three children, Alana 8, Conor 6, Luke 4 andCaitlin 4 months.