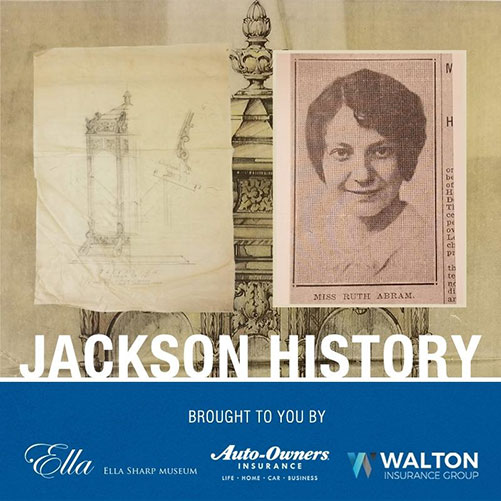 A leading Jackson female in engineering and design, Ruth Abram won first prize in the Sparks Gateway competition in the 1930s.
Ruth "Abram" Abraham Thulin studied decorative design for four years at the architectural school of the University of Michigan. After completing her studies, Ruth was hired in at the Civil and Hydraulics Engineering Department of Allied Engineers Inc. in Jackson.
In 1930, she entered a design competition for an entrance structure to Sparks Park. Out of 85 separate design entries, Ruth's design won!
Today we celebrate all women, past and present, in engineering and design.
This week's Jackson History is brought to you by Auto-Owners Insurance and Walton Insurance Group.
Documents from Ella Sharp Museum's permanent collection, 2002.20. Original sketch on velum, Prints, Typed Letter
Photograph of Ruth Abram from Citizen Patriot clipping May 18, 1930"