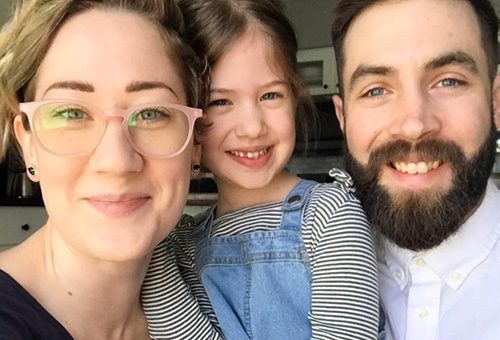 Who is Jena?
Hello! My name is Jena McKnight but some may know me as Jena Smoyer. I grew up in the rural outskirts of Jackson County. I spent my childhood surrounded by the outdoors and nature and in my downtime, you would find me drawing and painting. This led me to Detroit, where I wanted to surround myself with culture and creativity, to earn a degree in fine arts and communications. I met so many amazing individuals, interned for the DIA and Wayne State Galleries, and worked in a photography dark room where I got to assist others who were passionate about film photography.
Before graduation, I accepted a job at Ella Sharp Museum working in the development department. I've been with the museum for over 3 years and proud to continue my work and to share my passions with our community. Around Jackson, you can also find me serving for the Bright Walls TEAM! If you know me, I love art and I'm thrilled to share this love in more place than one.
But enough about me and more about the people that have made me who I am! My family includes my husband Brian, our daughter Emery, and newborn baby Alistair. We've been a crew for over seven years and we love to laugh, play games, swim, have bonfires, and go for walks and hikes.
What's your role at ESM?
I serve as the museum's Marketing & Communications Coordinator. I LOVE MY JOB. I get to be creative, thoughtful, speak in a visual and written language, and be a connector between visitors and the physical museum. BONUS! I work for a museum that I feel passionate about – one that was created in memory of a woman, Ella Sharp, and one that today is a place for art, history, and science.
What do you miss the most during the COVID-19 stay home stay safe time?
I miss my mom and dad. My mom is my best friend. It has been really hard not being able to see friends or family. We have continued to stay connected and has made our virtual calls more special.
Where is the first place you are going when the restrictions are lifted?
With a newborn? Probably not many places. But we are fortunate enough to live on one of Michigan's beautiful lakes, Lake LeAnn, and I will most likely request a family boat ride.
What is your favorite thing about ESM?
I said it once and I'll say it again, the story of Ella! She was a strong independent woman, and she led our state and community in more directions than one. I'm proud to work for an organization that represents someone like her.