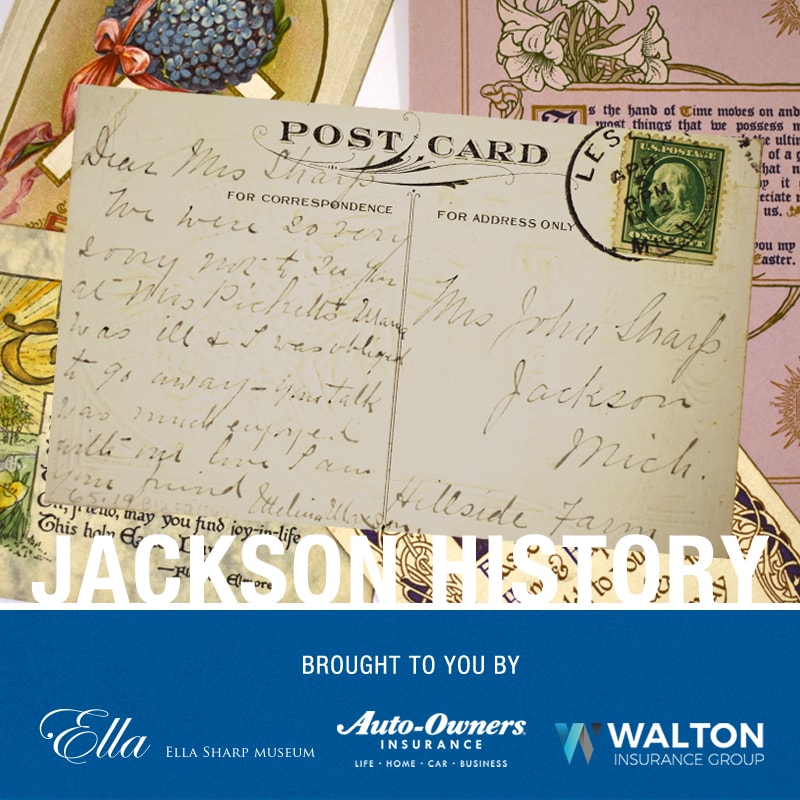 The postcard has evolved over many centuries and in the early 1900s the postcard included text on the backside and images on the front. Much similar to what we know today. U.S. Postage in 1912 was one cent.
Postcards were frequently used by our very own Ella Sharp. She spent much time writing back and forth between friends and our collection holds these very Easter postcards from 1907-1912.
Text from the front side of the postcard includes: "May this joyous Easter-tide bring Hope & Happiness untold, to you and those most dear to you – and may fortune truly smile upon your pathway throughout the years."
This week's Jackson History is brought to your by Auto-Owners Insurance and Walton Insurance Group.