How People Make Things
October 1, 2022 – December 29, 2022
Every object has a story of how it is made. Join us this spring for our new exhibit, How People Make Things, and celebrate that story—the people, the manufacturing processes, and the technology used to make everyday objects in our world. Once, every product we used was made by hand, usually one at a time. Now, almost everything you buy at a store is made in factories by many people each doing a part of the manufacturing process.
Inspired by the Mister Rogers' Factory Tours, How People Make Things will shows the importance of everyone's job in the processes of creating the products we all use every day. Come explore as we cut, mold, deform, and assemble while learning how familiar the story of manufacturing really is to all of us.
See you on the assembly line!
How People Make Things was created by Children's Museum of Pittsburgh in collaboration with Family Communications, Inc. (FCI), the producer of Mister Rogers' Neighborhood, and the University of Pittsburgh Center for Learning in Out-of-School Environments (UPCLOSE). The exhibit was made possible with support from the National Science Foundation and The Grable Foundation.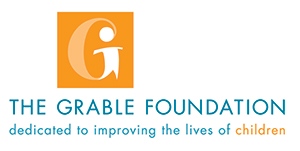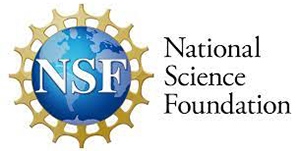 Presented Locally By: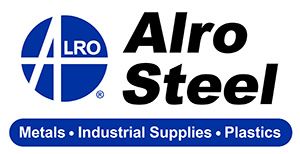 With Community Support From the Charles Aymond Fund
Ella Sharp Museum Gallery Hours: Wednesday – Saturday, 10 a.m. – 5 p.m., Sundays 12 – 5 p.m.
Location: 3225 Fourth St, Jackson, MI 49203
Contact: Ella Sharp Museum, 517-787-2320, info@ellasharp.org
Exhibit Features
Factory Hub: Start your journey into the manufacturing process in the Factory Hub. Here, you will be immersed in a factory setting where you can learn about real factories in our neighborhood, experience demonstrations of the manufacturing processes, and meet real makers. You will also be able to play the People Matching Game and guess which job matches which product, and you will be able to see how a baseball bat is made.
Cut: Next, you will begin the manufacturing process with cutting. This part of the exhibit will show you different ways cutting can be done. You will get to use a die cutter to cut out patterns with the turn of a crank and even take home your own creation! You will also have the opportunity to experience 3-demonsional cutting with wax sculpting.
Mold: Then you will move on to molding. Learn all about state changes and melting down a material to form something new. You will have the opportunity to examine a rotational ball mold used to make balls, kayaks and slides; play match the mold with objects you use every day; and pull the lever on a real factory machine to fill the mold of a Lego block.
Deform: Then you will explore deforming materials with forces like suction, compression, and torsion to create new shapes. Use the vacuum former to shape plastic into any shape you can imagine, including your hand! Use the rolling mill to flatten a penny and learn how tin foil is made. You can also create your own spring by coiling wire.
Assemble: Finally, you will reach the final stage of manufacturing: assembly. Learn how a bicycle is assembled through the Exploded Bicycle. You will be surprised by just how many parts there really are! Now it's your turn. You will have the opportunity to assemble your own vehicle or structure. There are endless possibilities!