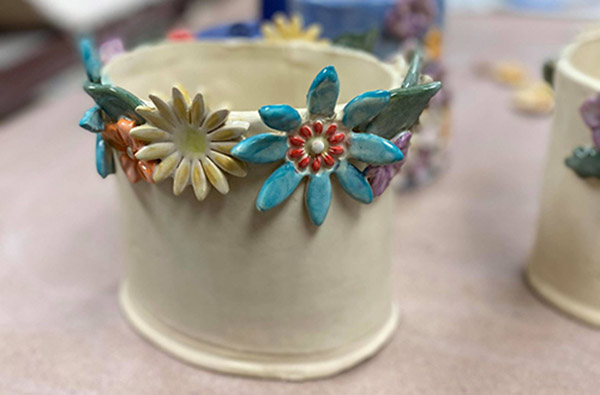 Clay Classroom Updates
During our down time in 2020, our clay studio received a few updates and improvements.
Thanks to the generous donations from community members and the Jackson Pottery & Clay Guild, the studio received a brand-new kiln, ceiling fan, downdraft vent, faucets, and sink!
Thank you to all who made these improvements possible: Rebecca MeHall, Sharon Whitlow, Romelle Frey, Dana Lewis, Laura Orr, Beth Voulgaris, Fran Appolonia, Roberta Bentley, Ken Schluckebier, Cynthia Bradley, Nancy Cooper, Gail McGlynn, Kathy Goldstein, Tamara Hathaway, Paula Durbrow, M. Lynn Lewis, Amy Ennis, & The Jackson Pottery & Clay Guild.
Our students have been hard at work and clay instructor, Romelle Frey, is busy firing the latest student work inspired by our newest traveling exhibit, Frida Kahlo's Garden.