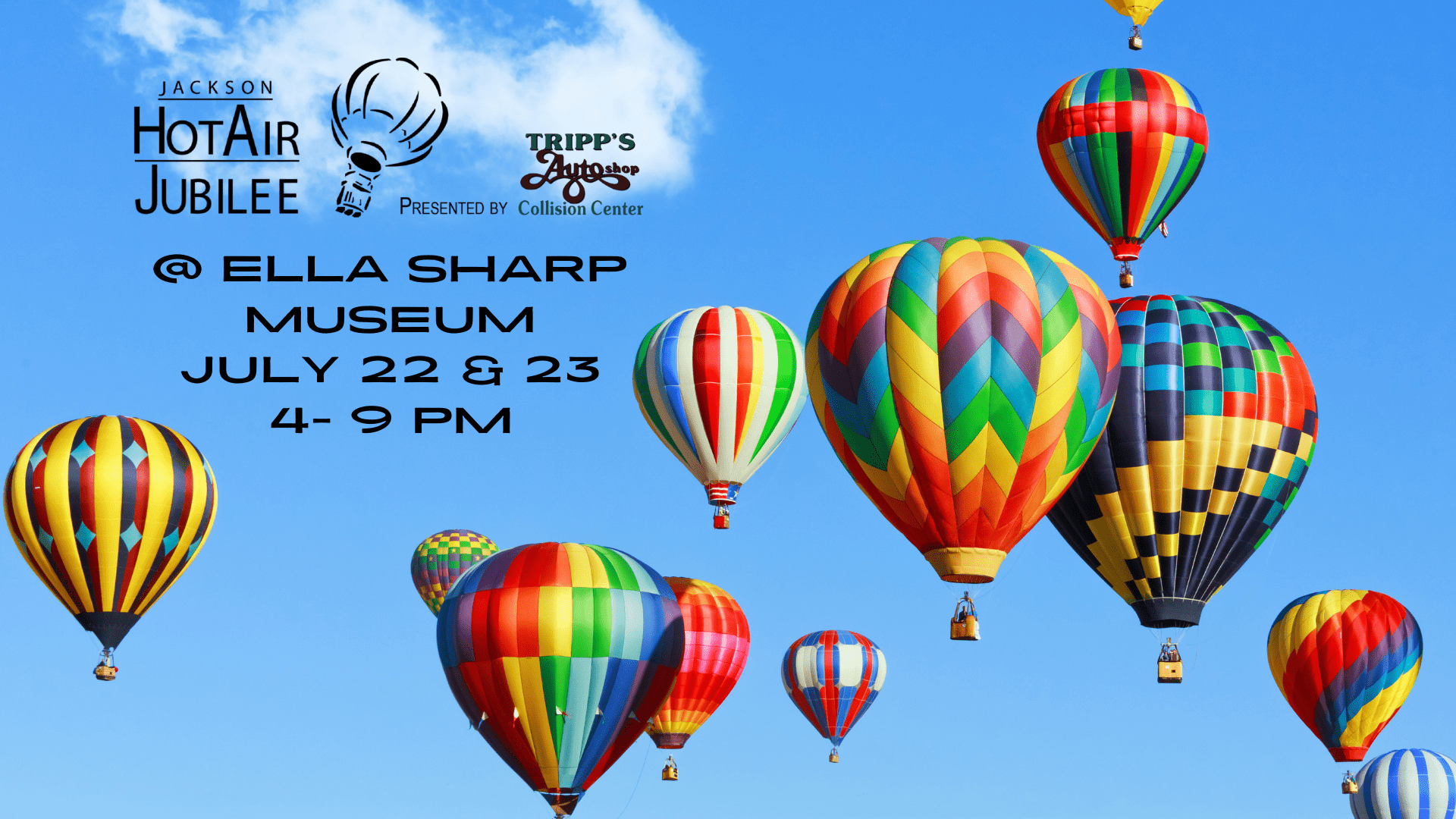 Celebrate the Hot Air Jubilee at the Ella Sharp Museum with a variety of activities on the grounds and inside too. We'll be open with special 4 p.m. – 9 p.m. hours on Friday and Saturday for the Festival. Themed activities include a hot air balloon simulation – where guests experience the adrenaline of flying – in the Hurst Planetarium. Plus, visitors can make hot air balloon replicas in Exploration Stations,  travel back in time with historic Hillside Farmhouse tours and enjoy the museum's five galleries of changing art, science and history exhibits.
Planetarium shows will be offered every half hour. House tours will be given every hour. Due to limited capacity, tickets are required for both planetarium shows and house tours on a first come, first served basis.
Special pricing: Only $5 per person. Museum members and children under 5 are free. Admission includes museum galleries, planetarium and house tours as available. Purchase admission at the museum or save time and get Hot Air Jubilee Museum, Hurst Planetarium and Hilman Farmhouse tour tickets here.
Date: July 22 & 23
Time: 4:00pm – 9:00pm
About the Hot Air Jubilee
The Jubilee's focus is Hot Air Balloons but there's also tons more to enjoy! When you and your family come to Ella Sharp Park and the Ella Sharp Museum during the event you will be greeted by longtime Jubilee favorites including Craft booths, the Kids Kingdom, Vendors, and an Auto Show. Plus, being at the park this year offers a whole new set of opportunities for you to experience the Hurst Planetarium, Ella Sharp Museum and the Mini Golf Course. Learn more at www.hotairjubilee.com.