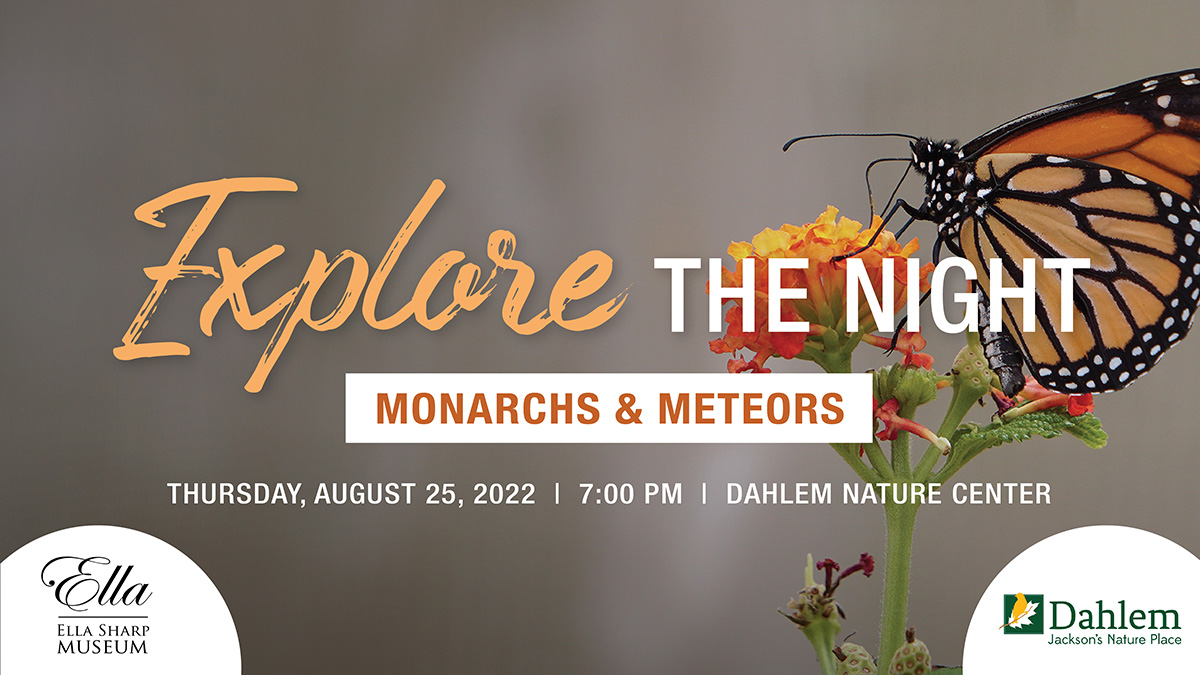 Explore the Night: Monarchs & Meteors
Monarch butterflies are one of the most recognizable and beloved butterflies in North and Central America.  Join us at the Dahlem Center explore their amazing life cycle, adaptations, migration route and what you can do to help the Monarch population survive.
Plus we'll learn about the night sky – specifically what makes up a meteor and how to identify one. Similar to Monarch butterflies, meteors make their way across our universe and at regular intervals as the Earth passes through the trail of dusty debris left by a comet. One of the most famous meteor showers are the Perseids, which peak in August every year. Every Perseid meteor is a tiny piece of the comet Swift-Tuttle, which swings by the Sun every 135 years.
"Explore the Night!" is a collaboration between the Ella Sharp Museum and Dahlem Nature Center. Join us each month for a family-friendly evening program exploring the exhibits, collections, and grounds of these Jackson institutions. This program is recommended for ages 10+
Price: $12 for Adults, $8 for Members
Date: August 25 @ 7pm
Recommended Age: 10+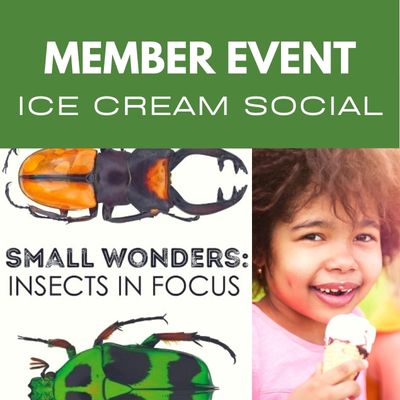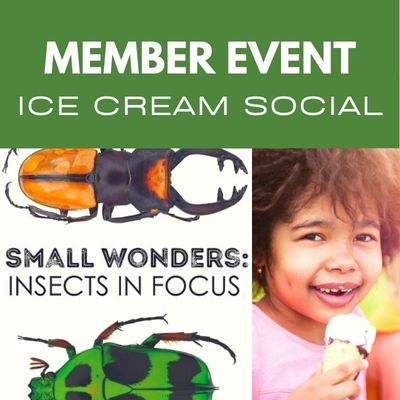 Looking for more fun with the Ella Museum? Join us for our Small Wonders Ice Cream Social on September 7! Register here. Not a member, join us today.