Meet Soha Babar
My name is Soha Babar and I moved to Jackson about 2 years ago (from Pakistan). Jackson has become my second home and I have learnt to love absolutely everything about this place. I studied Biomedical Engineering but right now I'm trying to switch to digital art.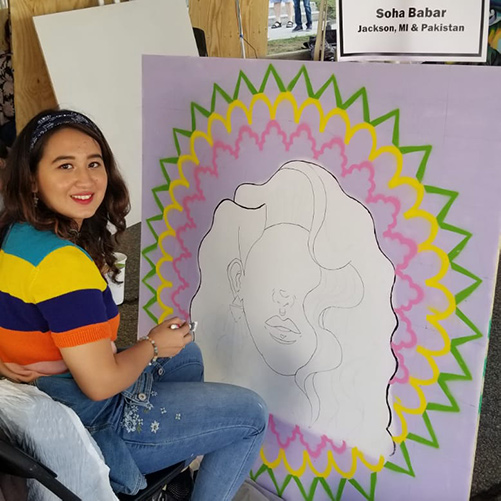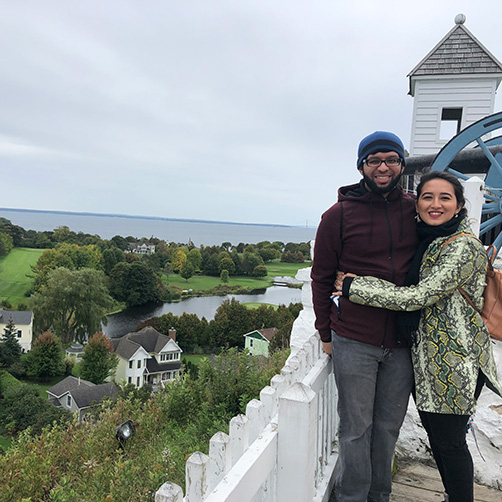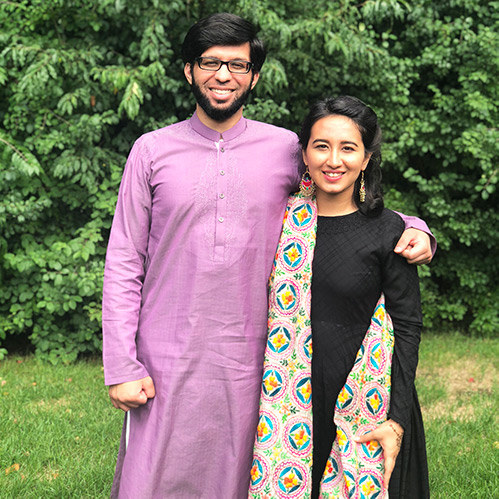 The reason I moved to Jackson is because of my husband Ali's Residency. Ali is finishing up his Residency at Henry Ford Allegiance this summer so we will move out of Jackson after that 🙁
Ella Sharp Museum is the first place I discovered when I moved here. I love museums and I especially love this one! I love that it's built on a park and Ella's house, the school house, the general store etc are right outside to visit. I love the people that work at the museum and the friendly environment here. I was accepted with open arms and even my tiniest bits of effort were appreciated tenfold. There are always so many activities and events going on throughout the year to participate in, and on top of that there's alway some way you can volunteer with the staff as well. The Museum is something that continues to bring the community together with its awesome exhibits and festivals, and that's where I have some of my best memories. Some of my favorite memories of the museum are discovering some truly talented local artists at the ABW festival, bringing my grandma to see the museum and how much she truly adored it, and especially talking to Ken at the front desk and enjoying his little tidbits of Jackson history every time I came in.
Every time a friend or family member has visited me, I made sure to bring them to the museum and they too have loved it!
I have tried to save every memory I can of the museum like badges and stickers and fliers and these memories will forever be valuable to me.
Thank you to the Staff at Ella Sharp Museum for accepting me with open arms and showing me what caring for your history and the community means.