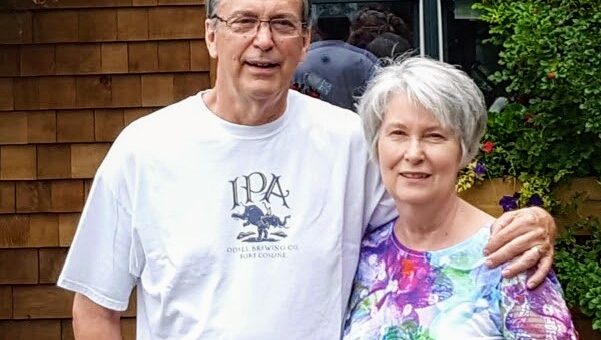 Meet Jim and Nancy
While not native to Jackson, we have now been here for over 33 years and have come to call it home. We came here because Jim had a job opportunity at Aeroquip Corp – now Eaton Corp. Jim stayed with the company and worked through many engineering and management positions before retiring about 8 years ago. As kids got older, Nancy began volunteering with different organizations and eventually started working at Queen's School as a Teacher's Aide and then as the School Secretary. She later left Queen's and took an assistant position at an area law firm where she still intermittently helps out.
What drew you to volunteer with Ella Sharp Museum?
We initially began coming to Ella Sharp for the programs and events that our two boys enjoyed. The Spring and Fall special events were especially fun for them and they enjoyed bring visitors to see what was in Jackson. After they became high schoolers, we slowly left Ella and were members in intermittent years. About 10 years ago, though, we started looking for ways to help the communities that we enjoyed and restarted our membership. With a little extra time now in our schedules, we began volunteering for Ella Sharp and other local groups.
What's your favorite thing about volunteering?
Meeting the people that were just familiar faces in the past, is the best part. At Ella Sharp, helping prepare for the ABW festival is our favorite volunteer activity. With the extra time, we also have been able to enjoy more of the other activities at Ella.
What's your best memory of ESM?
The special exhibits in the art gallery, especially things like the Lego exhibit, are among our favorites. We find that there is lots to do at Ella Sharp.