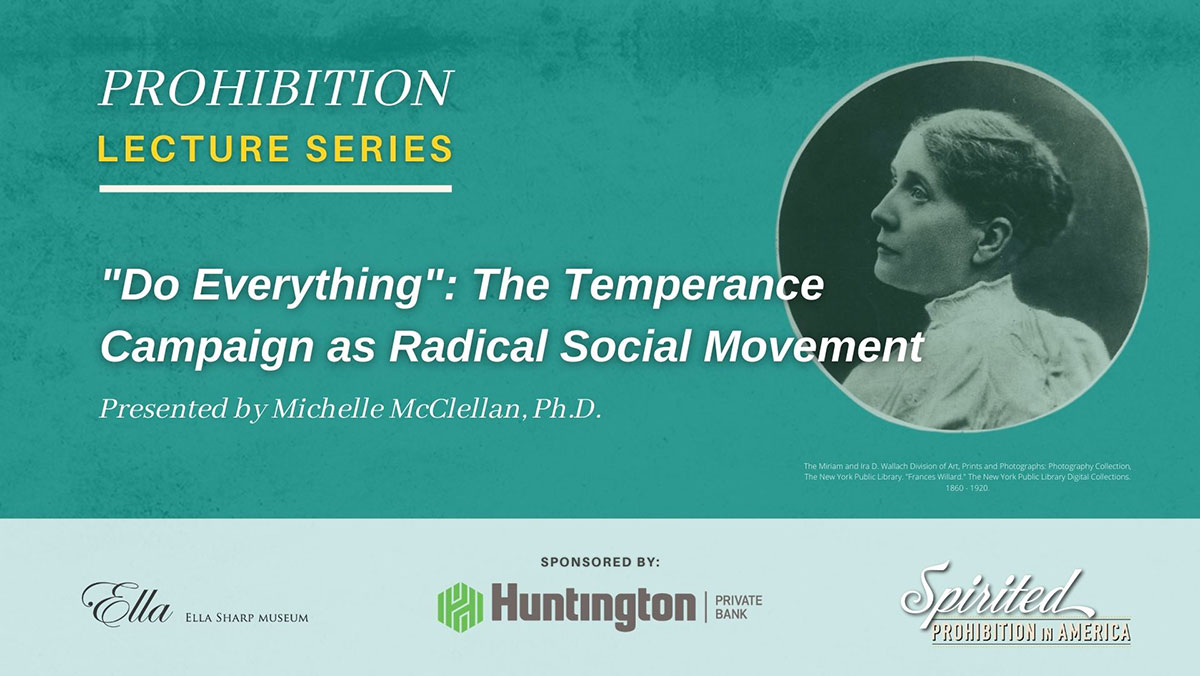 "Do Everything": The Temperance Campaign as Radical Social Movement
Today, it can be easy to dismiss Prohibition as a bad joke or a misguided attempt to prevent people from having fun. But the temperance movement was one of the largest social movements in American history. It was a major public health initiative and it culminated in a Constitutional amendment–no small feat! What's more, many activists who were against alcohol also fought for women's rights and the abolition of slavery. In this virtual talk, Michelle McClellan, Ph.D. tells the story of the movement nationally, explains its links with women's suffrage, and outlines the evolution of prohibition policy in the state of Michigan.
Price: $5
Date: November 12, 2020
Time: 6:00 – 7:00 pm
Location: Virtual VIA Zoom. Ticket holders will receive a confirmation email and information regarding your ZOOM link.