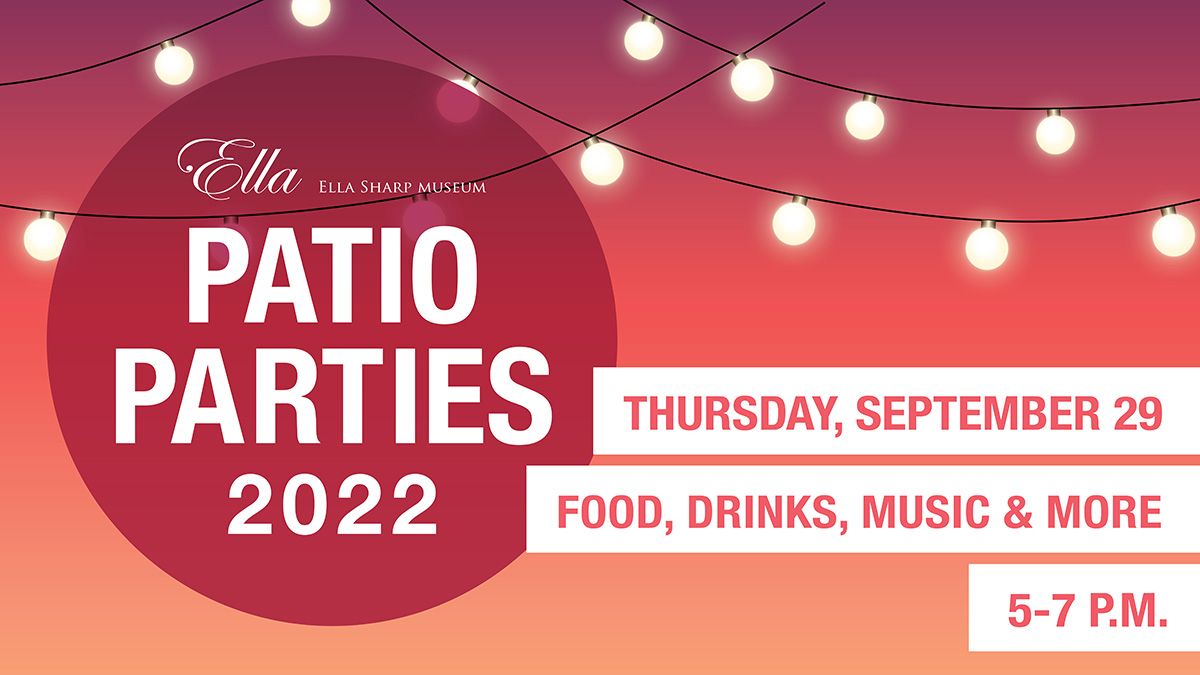 With summer over and a chill in the air, tonight's Patio Party festivities will move from the Patio to our large Community Room for everyone to enjoy. This includes our science demonstrations, dining with our Italian buffet and the awesome music by Steve Berkemeier. We promise, the party will still be a blast… maybe our best event yet! All ages will enjoy tonight's science theme with special guest Astrophysicist, Travis Marlow. Skip making dinner and join us!!!
Fazoli's Catering:
Spaghetti and meat sauce
Chicken Alfredo
Bread sticks
Salad
Ice Cream
Patio Parties are free for members and $10 per person for non-members. Kids 10 and under are free with family. Limited capacity – RSVP required. Register below and bring your I.D. and membership card to the event.
Three cheers to Patricia and David Eggert, our 2022 Patio Parties sponsor! Thank you for helping us be #CommunityStrong.
Location: Ella Sharp Museum
Date: Thursday, September 29th, 2022 @ 5:00 PM
Price: $10 per person / Free for members