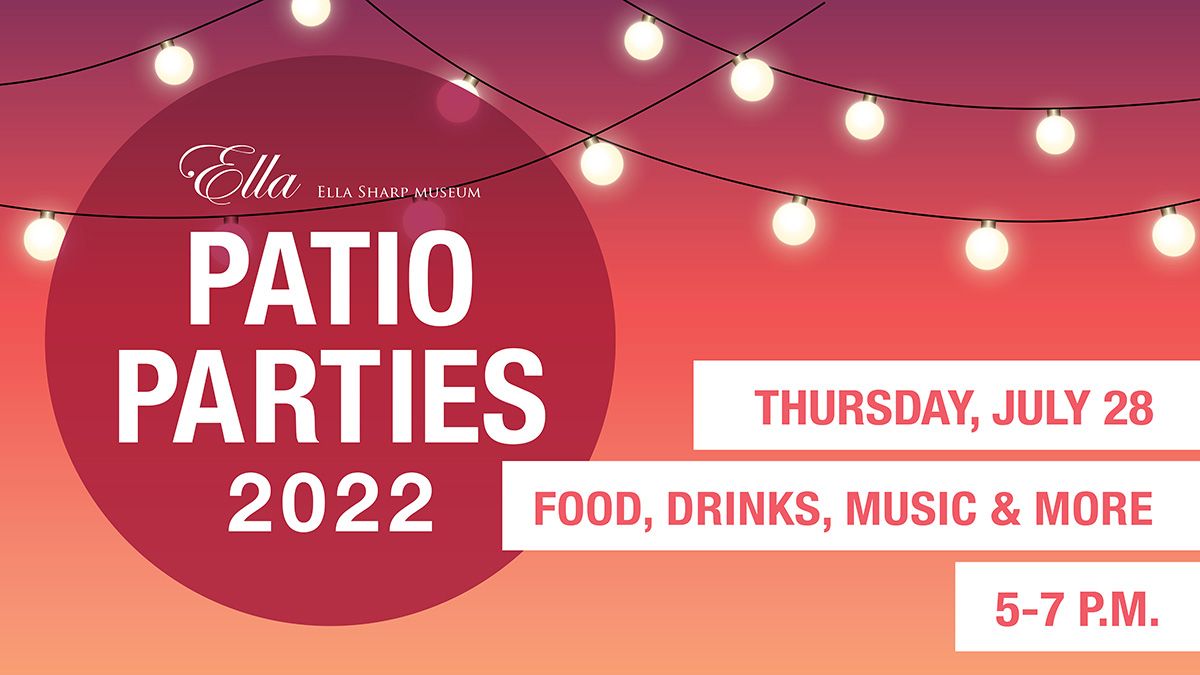 With a focus on history and 'Making a Difference,' July's Patio Party guests can meet our guest honor, Jackson's Mayor Daniel Mahoney, while listening to the sounds of Larry Sumner Jr. and enjoying tacos and nacho salad from Shorties Sweet Treats & Eats Catering. A cash bar is also available.
Patio Parties are free for members and $10 per person for non-members. Kids 10 and under are free with family. Limited capacity – RSVP required. Register below and bring your I.D. and membership card to the event.
Three cheers to Patricia and David Eggert, our 2022 Patio Parties sponsor! Thank you for helping us be #CommunityStrong.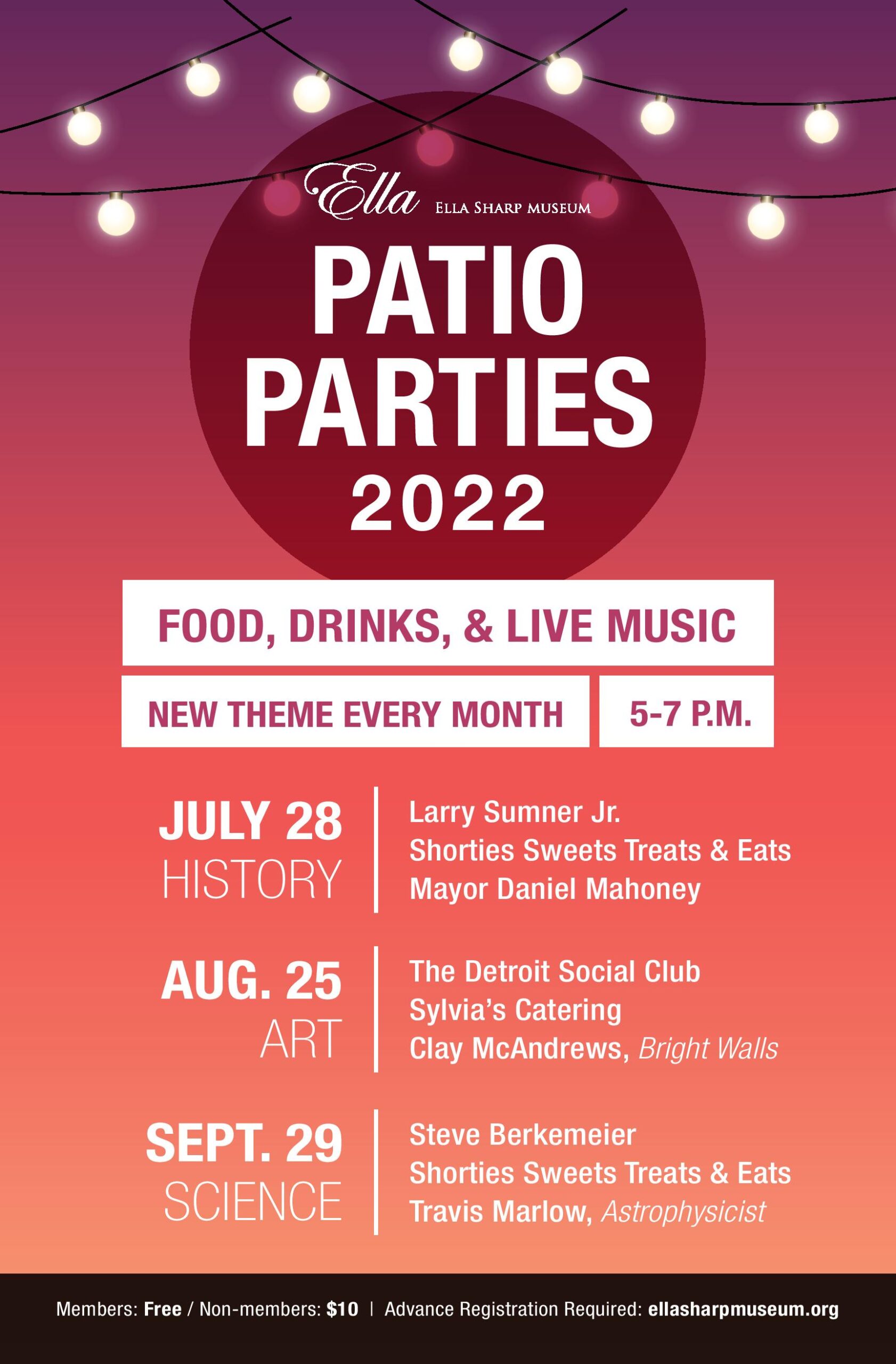 Location: Ella Sharp Museum
Date: Thursday, July 28th, 2022 @ 5:00 PM
Price: $10 per person / Free for members