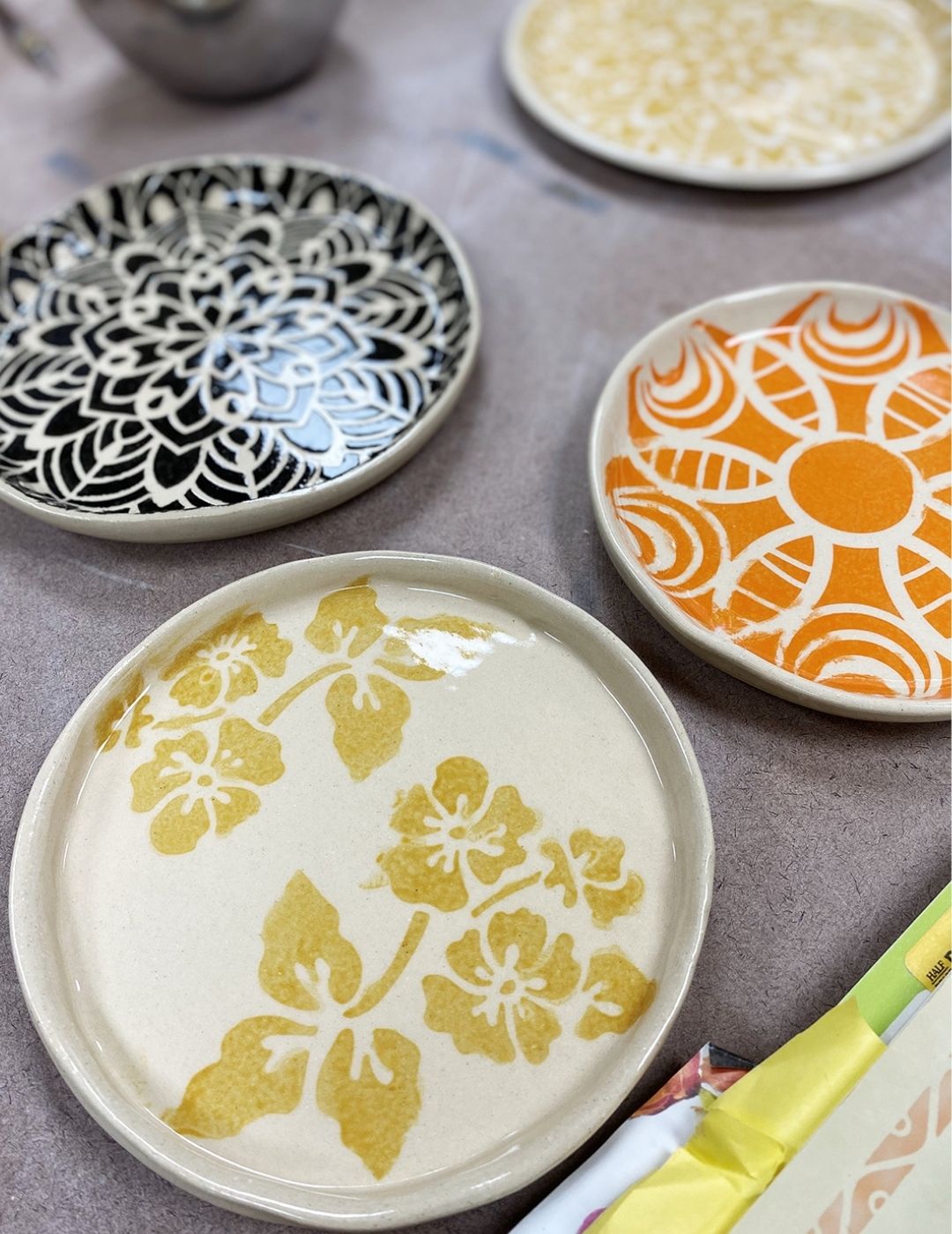 Ceramic Classes
Join us for our adult ceramic classes and cultivate your creativity.
Classes are offered year-round and are open to all levels (beginners to experienced adults).
Each semester, students will learn about pottery tools and how to utilize them. Beginners will also learn the basics of pottery. Those familiar with pottery will enhance their skills. Our seasonal classes include open studio for new and experienced potters. Register online using the form below.
Winter Sessions (Range from 4-8 Week Classes)
4 Week Session: $100/session, Museum Member Price: $87.50
Spring & Fall Sessions (8 Week Classes)
Session Price: $200/session,  Museum Member Price: $175/session
Summer Session – Workshop Series (2 class minimum)
Summer Workshop Price: $35/individual class, Museum Member Price: $25/individual class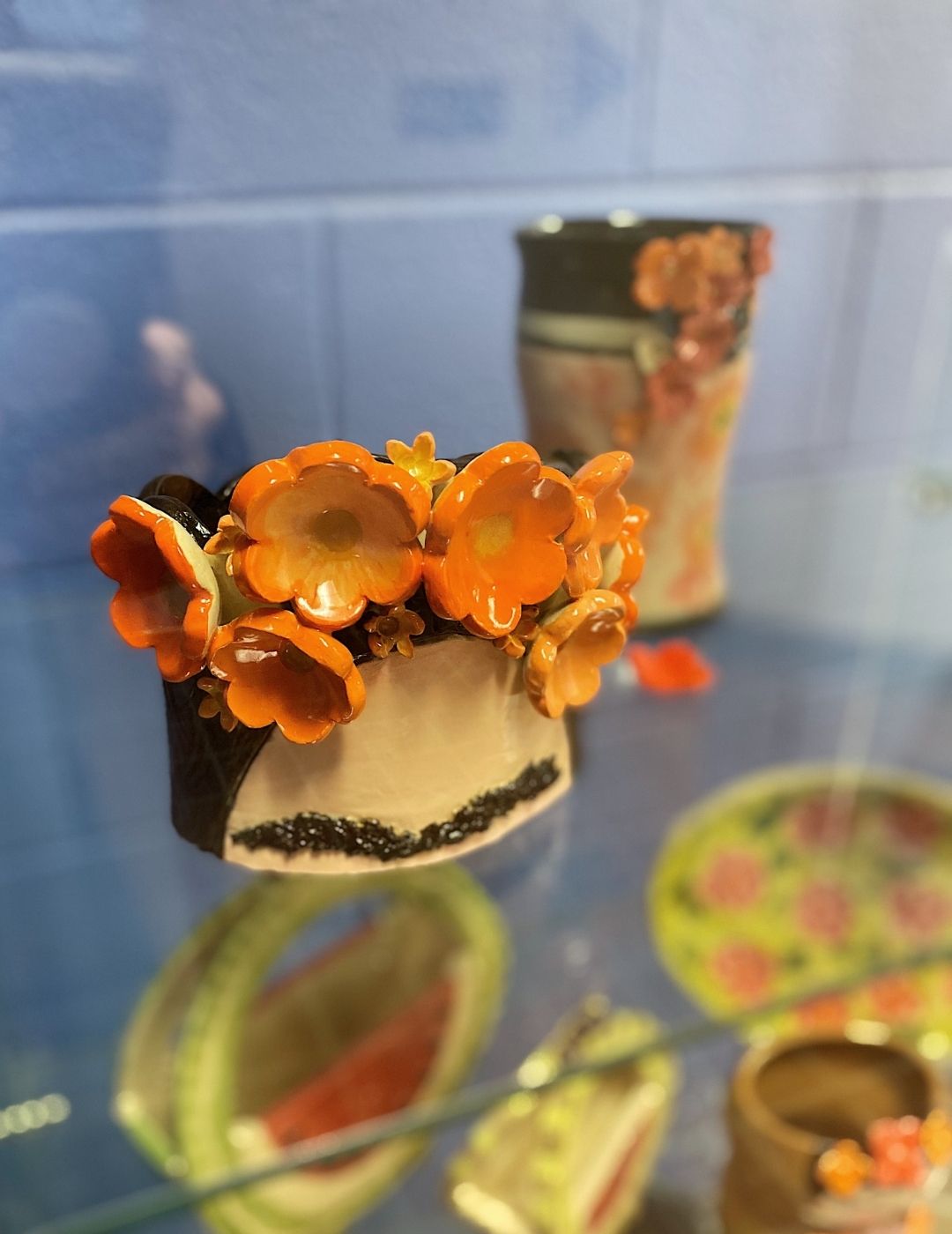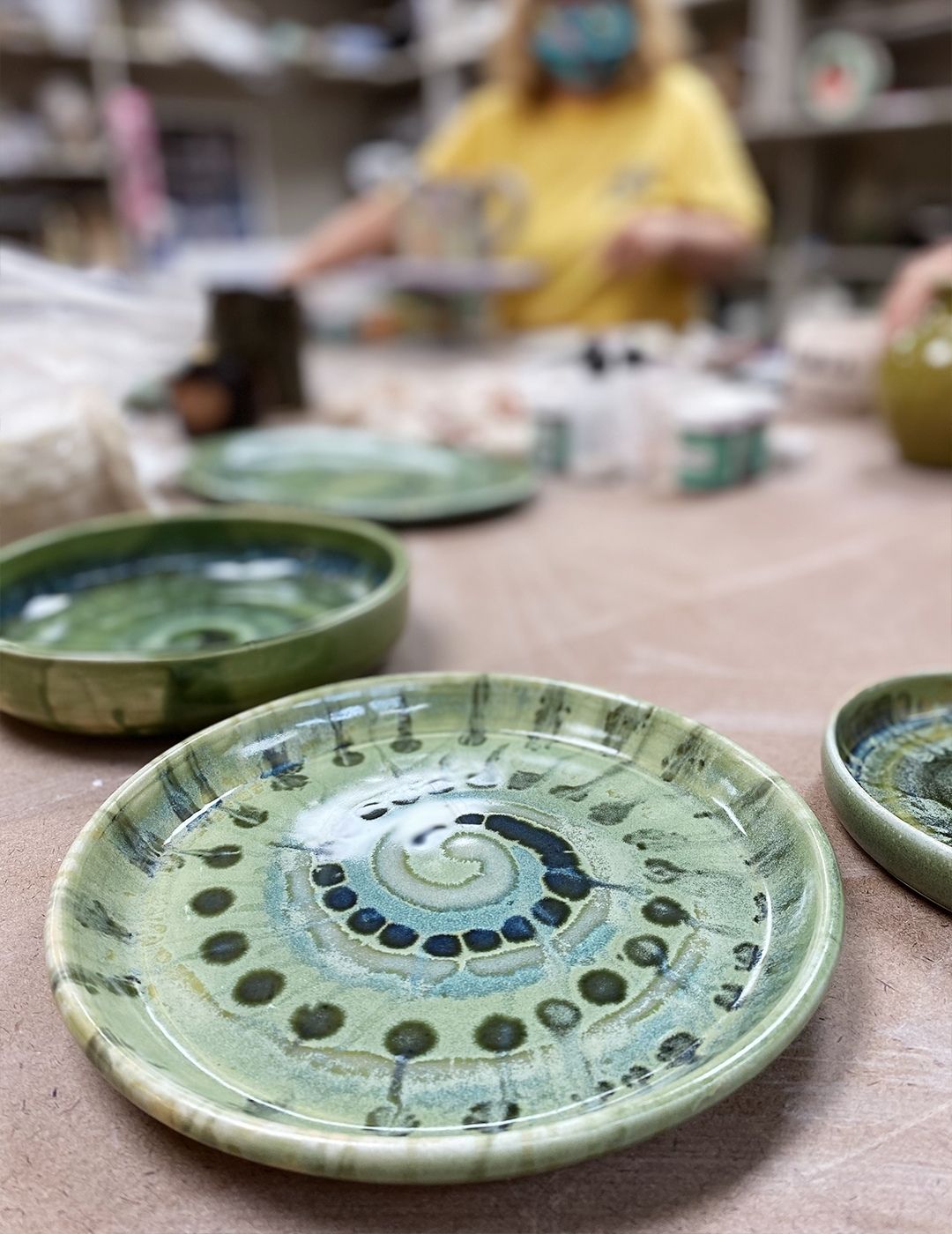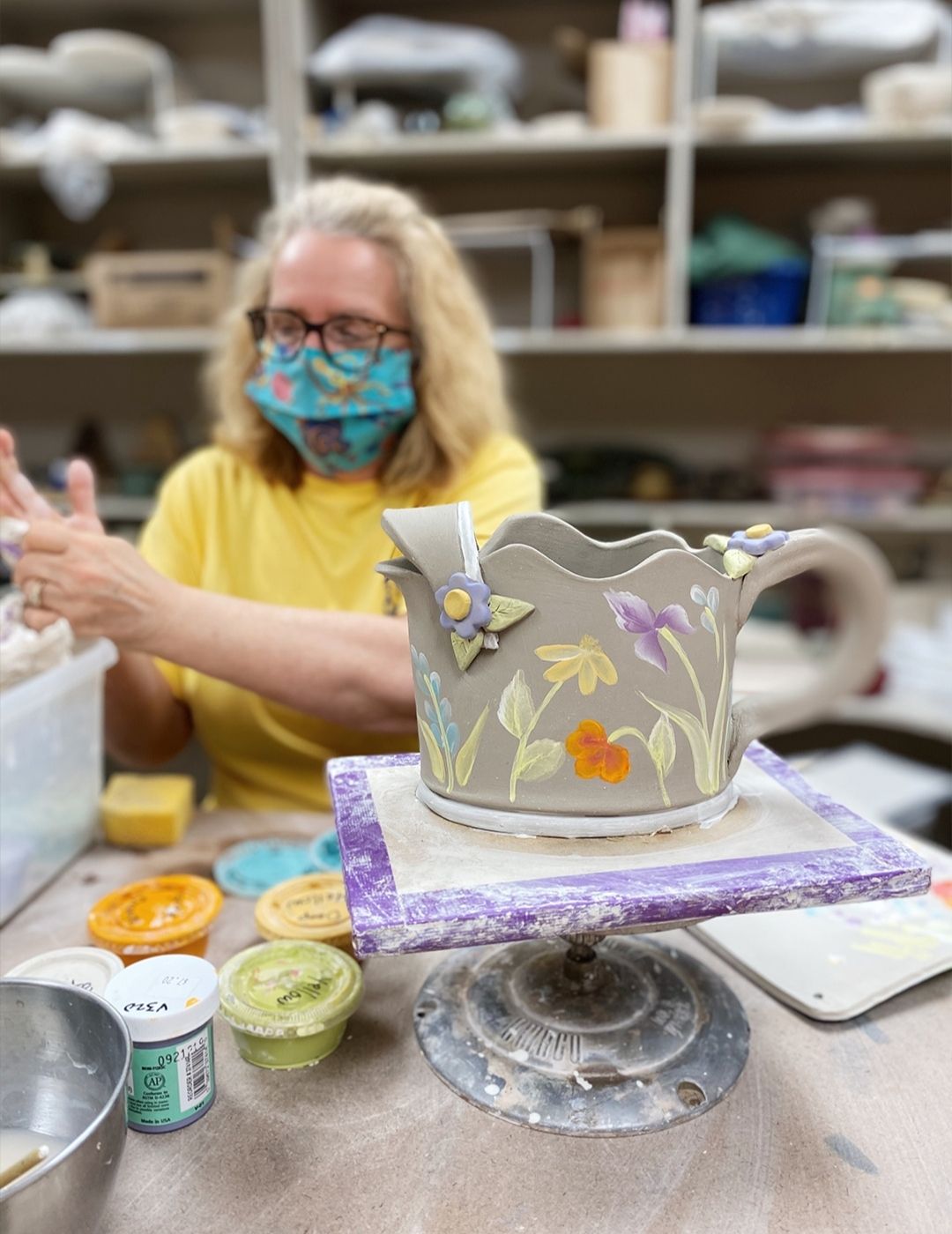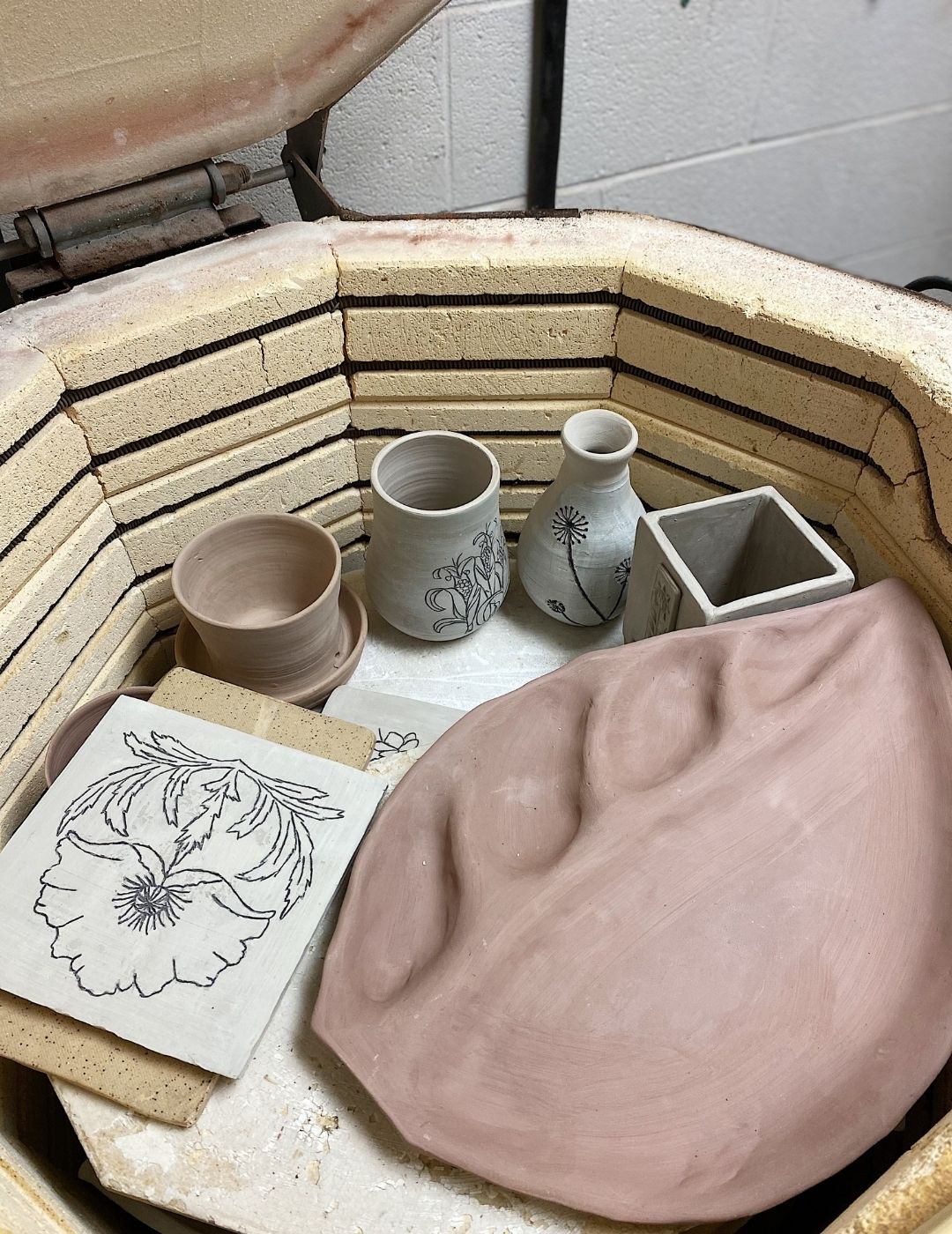 Meet our head instructor: Romelle Frey
Romelle Frey, native of Minnesota, is a potter and pottery instructor based in Jackson, MI.
She holds a design degree from the University of Minnesota and was first introduced to clay in 1977 at the Naval Air Station in Miramar, California. From day one she was "hooked".
Since settling in Jackson, Romelle has taught children's clay at Ella Sharp Museum for nine years and is currently the adult clay instructor and studio manager. Her classes range from beginners through advanced and she does occasional workshops with groups coming to the Ella. Romelle is an officer in the Jackson Pottery and Clay Guild and a member of the Jackson Civic Art Association. Her work can be found throughout many galleries across the state: East End Gallery, Kay Gallery, Manitou Beach Boathouse Art Gallery, and the Cracked Pot Studio Tour.
Romelle loves to hand build as well as throw, alter, stamp, carve and combine multiple techniques. Her work includes functional and non-functional ceramics. She uses stoneware and porcelain clay and enjoys several firing processes.