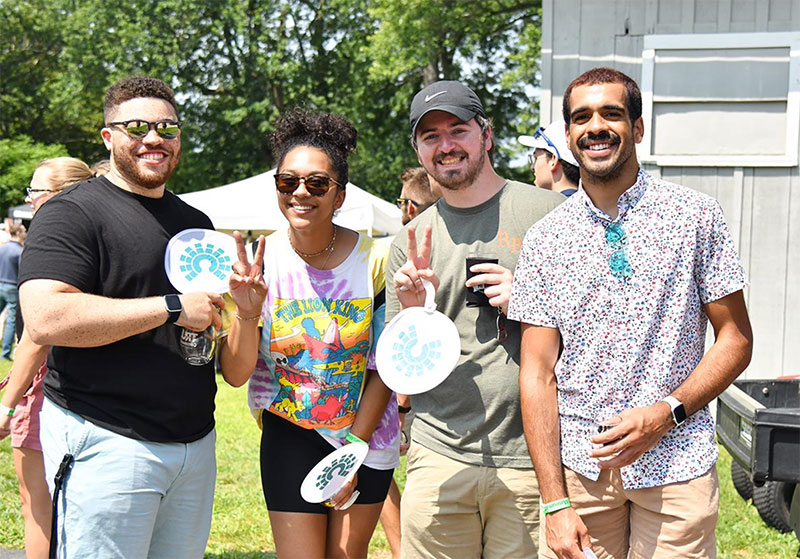 THE 16TH ANNUAL ART, BEER, & WINE FESTIVAL PRESENTED BY COUNTY NATIONAL BANK HITS SUCCESS WITH AMAZING COMEBACK
Ella Sharp Museum and 80 Michigan vendors welcomed almost 4,000 people to the museum grounds for the 16th annual Art, Beer, & Wine Festival on August 7th.
The museum's annual festival and largest fundraiser of the year brings Michigan vendors, including breweries, wineries, distilleries, artists, food vendors, and more, to the grounds of Ella Sharp Museum where guests can support businesses and sample a variety of offerings. All proceeds benefit Ella Sharp Museum.
In 2020, The festival was canceled due to Covid-19. The cancelling and Covid-19 shutdowns had a significant impact on museum finances.
Ella staff, volunteers, and sponsors worked tirelessly this year to bring the festival back. With limited tickets, timed entry, two entrances and a new festival layout, guests were able to enjoy themselves in a safe manner.
Valerie Herr, Interim Director of Ella Sharp Museum and Festival Coordinator said, " We were so happy to be able to bring Art, Beer, and Wine back to our community. We appreciate the outpouring of support we have received. Art, Beer and Wine 2022 planning is underway and I'm excited to announce it will return to June. Mark your calendars for June 11, 2022."
For 2021 festival images, please visit jtv.tv or preview JTV's 2021 ABW gallery for purchase and download options. All photos belong to Jackson TV (JTV).
—
Festival Contact: Valerie Herr, Interim Director of Ella Sharp Museum artbeerandwine@ellasharp.org; 517-787-2320