Vat Dyeing with Resists: Tye Dye Workshop
In this workshop we will be folding and binding 4 white cotton bandanas to create patterns within the solid color(s) of your choice! A variety of colors will be available to choose from to dye your pieces. Throughout the course of this workshop students will be provided literature, lecture/conversation/ and hands on learning!
Vat dyeing, also known as tub dyeing, is often used to dye clothing or fabric one uniform color. Shibori, also known as resist dyeing, is the ancient Japanese practice of folding and binding fabric to create patterns in the dyeing process. Shibori is what inspired the tie dye movement in the 60's!
Dyes being used are commercial grade synthetic dyes called procion MX fiber reactive dyes. The chemical bonds of these dyes are permanent, non-toxic, and safe against even sensitive skin.
There will be some down time for each class, so a potluck is encouraged! Bring your favorite dish to share and enjoy the cash bar that Ella Sharp Museum will have provided. Please wear clothing that you wouldn't mind a potential splash of dye on.
Please e-mail Justine with any questions! mercurialthreads.art@gmail.com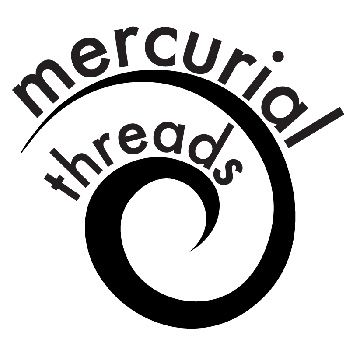 Price: $60 for Adults, $50 for Members
Date: June 128 @ 5:30pm
Ages: 18+