Join the Ella Sharp Museum and the Jackson County Michigan Historical Society as we launch a 2023-2024 Speaker Series on Jackson History. This free lecture series is a great way to foster a deeper understanding of Jackson County history!
The Jackson County Michigan Historical Society was founded in 2020 as a not-for-profit, private educational organization dedicated to perpetuating Jackson County's history.
This series is best suited for adults and children 12 years and up. Lectures are held at the Ella Sharp Museum from 6:00pm to 8:30pm.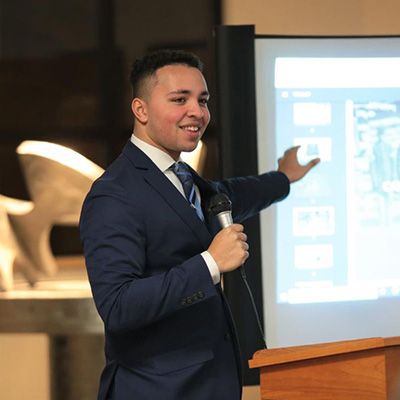 August 16, 2023
Maurice Imhoff: Jackson and the Civil War
The role of Jackson in the Civil War was significant for Michigan. The "Wolverine State" supplied crucial supplies, national leaders such as Sojourner Truth, and military support. Much of this support came from right here in Jackson. The city was home to several politicians such as Governor Austin Blair, abolitionists, and citizens eager to support the war efforts. Jackson was also the location of several training camps for troops, including the 20th & 26th Infantry Regiments. Learn their stories and others during this educational presentation.
This presentation will be led by local historian and President of the Jackson Civil War Society/Muster Maurice Imhoff. In 2020, he co-founded the Jackson County Michigan Historical Society. Imhoff earned an internship position at the Smithsonian National Museum of American History where he worked alongside the Curator of the Division of Cultural and Community Life as well as the Division of Political and Military History. Notably, he is the youngest person to ever be accepted into this program.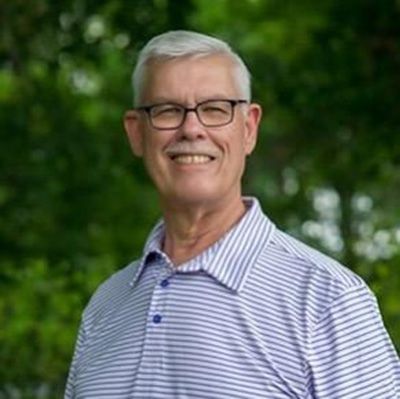 October 18, 2023
Jerry Glaser: Comparative Picture History of Jackson Michigan from the 1890's through the early 20th Century
Jerry Glaser will present a "Comparative Picture History of Jackson Michigan, from the 1890s through the early 20th century." Glaser, whose area of focus involves industrial, business and public sites during the formative years of Jackson's early history, will base his talk on a booklet he researched and produced by the same name. The illustrated booklet pairs photographs and drawings from the late 1800s and early 1900s with more recent photos, showing the transformation of these sites over time.
Glaser, a retired music teacher and church musician, is a lifelong Jackson resident.
January 17, 2024
Dan Wymer:
Story in Stone: The 13,000 Year History of American Indians in Jackson County
Dan Wymer will present an overview of Jackson County's original inhabitants from the close of the Ice Age to the fur trading era and arrival of American settlers. The tools and weapons they used, foods they ate, house structures they lived in, social organization and spiritual beliefs will all be discussed. Stone artifacts that were found at archaeological sites in Jackson County will be on display. This presentation is designed to give us a clearer picture of the Jackson County's original inhabitants, address some common misconceptions about them, and spur our curiosity to learn more.
Most importantly, Dan's presentation will encourage us to view local history differently. In his words: " Our history begins with the arrival of the first people, not the arrival of the first people from Europe. Precontact cultures functioned smoothly without governments, police, courts, jails, or taxes. They did not permanently deplete natural resources, disrupt ecological systems or adversely impact global climate.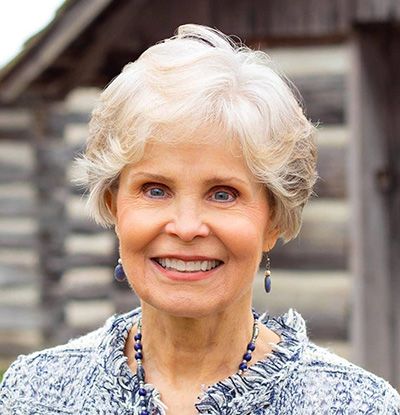 April 17, 2024
Linda Hass: Union Troops & Freedom Seekers: A Complicated Relationship
Linda Hass' presentation, "Union troops & Freedom Seekers: A Complicated Relationship," will explore several myths and misconceptions regarding Civil War Union troops and enslaved Americans. Her presentation will cover new ground, disclosing unexplored confrontations between pro-slavery and anti-slavery Union troops, with a special focus on a dramatic standoff between two Kentucky regiments and one Michigan regiment–both of which served the Union. Her presentation, which will highlight several Jackson historical figures, will be enlivened by pertinent photographs, documents and an original, never seen before, sketch depicting the dramatic confrontation.
Hass, president of the Jackson County Michigan Historical Society, has successfully applied for four state historical markers and three national designations commemorating Jackson's history and she also has authored three books. The Jackson native was named "City Historian," by the Jackson City Council in 2022.