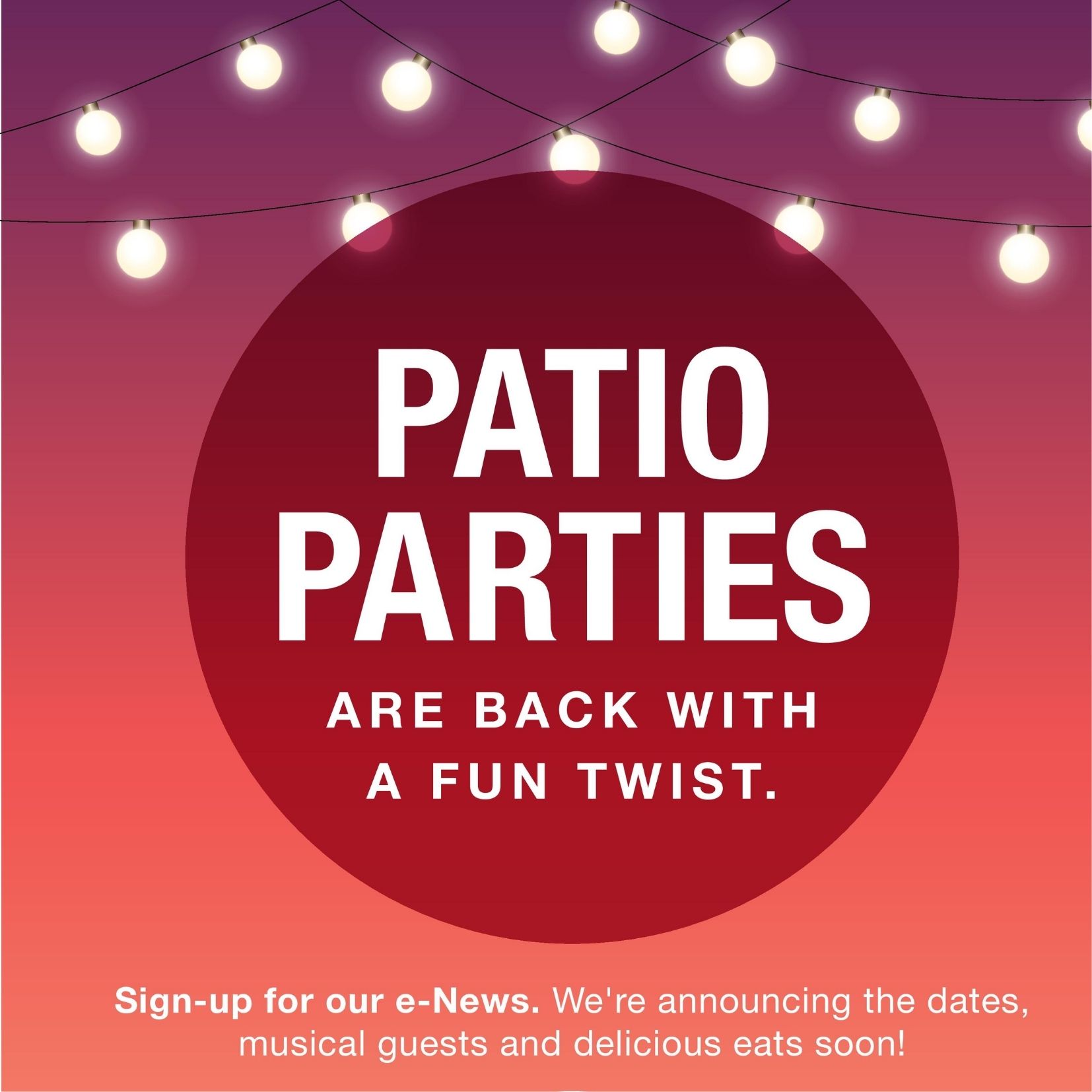 Hooray Jackson. We'll be celebrating summer with Patio Parties in July, August and September. Fun for all, we'll also have special Patio Party offers for our members. Join us now to reap the benefits.
Our team is still planning, but we'll share details ASAP. Make sure you've signed-up for our newsletter. Go ahead. Share your email below.
Have you been to one of our Patio Parties previously? Shoot us an email here to tell us what you liked best.