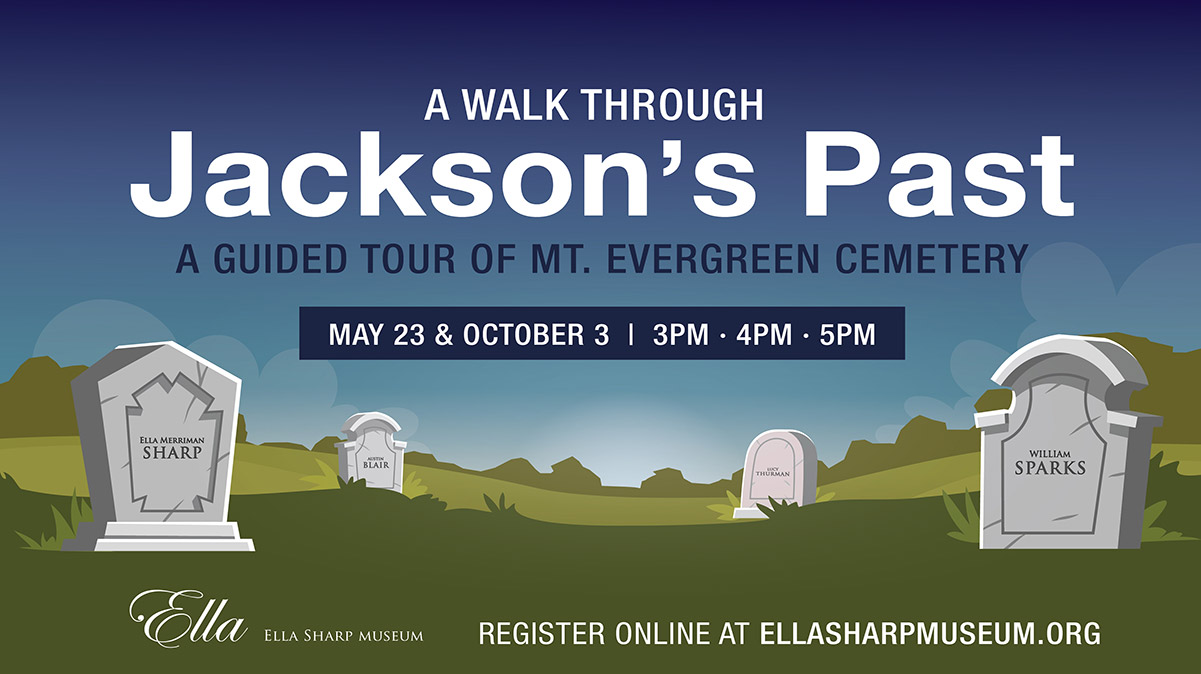 A Walk Through Jackson's Past
Event Canceled: It is with great disappointment that Ella Sharp Museum has made the difficult decision to cancel today's Walk-Through Jackson's Past-a Guided Tour of Mt. Evergreen Cemetery. It is with the utmost concern for the safety of our guests, volunteers and staff that led to this decision. The weather forecast calls for storms throughout the afternoon. This tour is also scheduled for October 3rd. We will be reaching out to ticket holders offering them a spot for that date. We are also considering adding an additional date. Thank you for your support and interest in Jackson history.
---
Please join us for a guided tour through Jackson's oldest cemetery, Mt. Evergreen Cemetery. You will hear about some of Jackson's famous families and their stories including Ella Merriman Sharp, Austin Blair, William Sparks and families such as Col. Christian Rath, Dr. Ira C. Backus and Lucy Thurman. This rich history will take us back to the first child born in Jackson that survived to adulthood, through the Civil War and the creation of the Cascades Falls. This is a physical walk on a dirt path, up and down hills. This program is intended for people ages 8 and above.
Price: $15 for non-members, $10 for members
Date: May 23, 2021
Time: 3pm, 4pm, or 5pm
Registration is now closed